When cooler weather hits we start craving more decadent and cozy treats. No matter what you are craving, Wind & Willow's vault of recipes has the perfect dessert for you. Today we are talking about the quintessential dessert: pie. Apple, pumpkin, and everything in between. We are listing our favorite pies to get cozy season started!
When you want the most gooey apple pie:
Caramel Apple Pie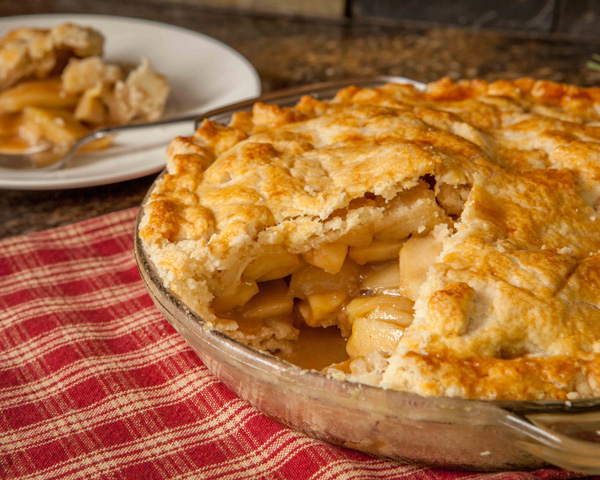 Use Wind & Willow Caramel Apple Cider Mix to create this Caramel Apple pie. No need to measure every spice in your cabinet, simply lightly saute peeled and cored apple slices in butter, sprinkle with flour and the Cider Mix, and use it to fill a pre-made (unbaked) pie crust. After cooking at 350 for 25 minutes, the resulting pie is caramel filled and difficult to stop eating!
When you just want a bite…
Caramel Apple Tart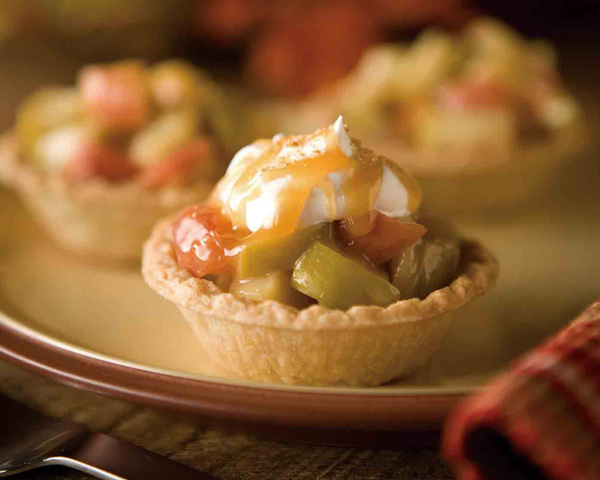 For individually portioned apple pies that don't require the oven or peeling apples, try the Caramel Apple Tart recipe. Combine the Caramel Apple Cheeseball Mix with flour, water, salt, and chopped apples and simmer on the stove for 20 minutes. Fill small tart cups with the filling. Whipped topping and caramel sauce are optional garnishes for this recipes, but they truly send the tarts over the edge to perfection!
When you want apple pie, but creamier…
Caramel Apple Cream Pie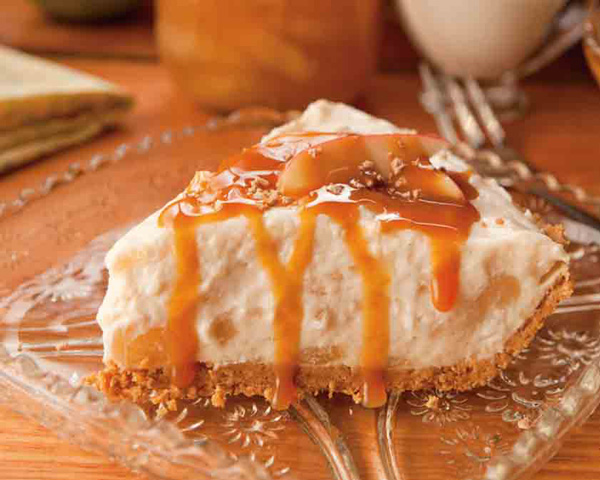 For this creamy take on classic apple pie, heat apple pie filling on the stove, add cream cheese and the Caramel Apple Cheeseball Mix, and pour the mixture into a graham cracker crust. This recipe could not be simpler, or more delicious!
When you want to feel like a fancy French chef…
Creme Brulee Pie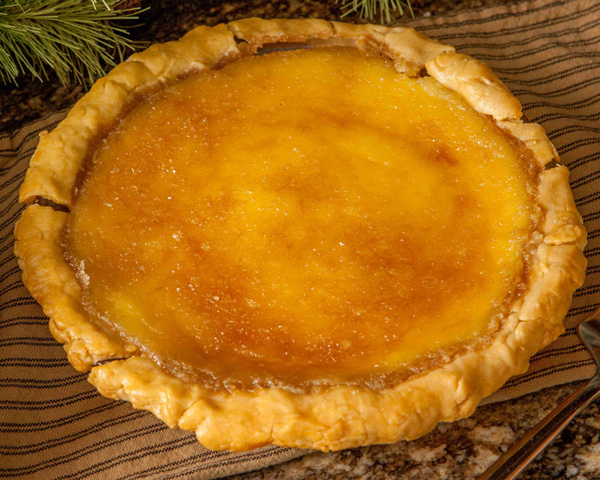 Wind & Willow Creme Brulee Cheeseball & Dessert Mix makes it easy to impress guests! You will just need the mix, a pie crust, cornstarch, butter, and heavy cream to make this masterpiece. Check out the full directions here.
When you are craving pumpkin…
Pumpkin Spice Custard Pie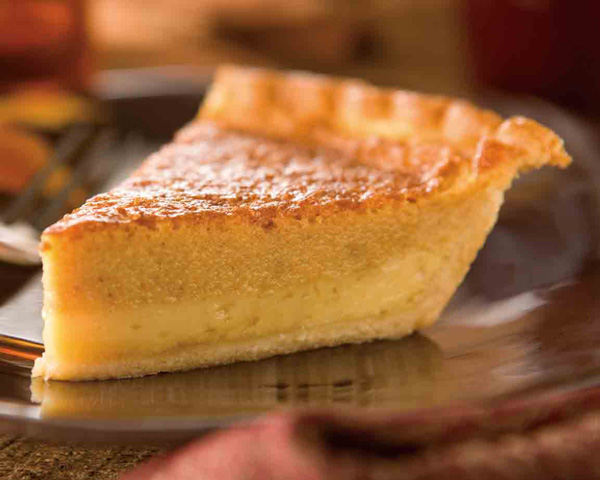 Caught with a pumpkin craving, but don't have pumpkin on hand? No worries! Wind & Willow Pumpkin Pie Cheeseball & Dessert Mix has you covered. This recipe is our twist on classic pumpkin pie.
When you want something decadent…
Turtle Cheesecake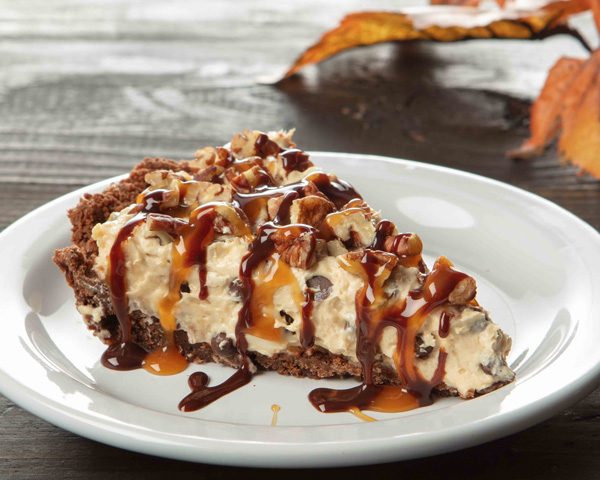 This decadent recipe is on the back of the Turtle Cheesecake package! It is our classic quick cheesecake, but it is truly the garnishes that make it shine! Prepare the Turtle Cheesecake Mix using the package quick cheesecake directions, but opt for a chocolate graham crust. Garnish the pie with chocolate and caramel sauces, along with the included pecan topping, for the most decadent quick cheesecake!
When you want something savory…
Cheesy Bacon Broccoli Quiche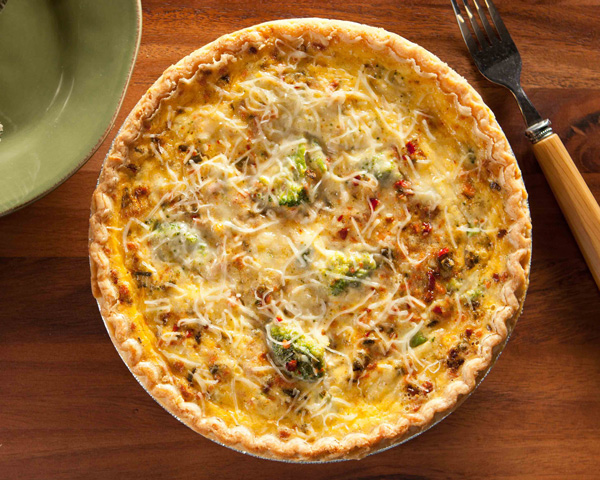 For all the people without much of a sweet tooth, this one is for you! Pies truly come in all forms, and quiche is our favorite savory option. Use Cheesy Bacon Dip Mix to add a punch of flavor in this easy recipe.
Pies, Pies, Pies…
…And that isn't even all the pies! If you are still craving something different check out these recipes: Quick Pumpkin Cheesecake, Sweet Potato Pie, Cherry Cherry Cheesecake, Elegant Fruit Tarts, Mini Dessert Tarts, No-Bake Peanut Butter Chocolate Chip Pie, Classic Quick Cheesecake, and Key Lime Cheesecake Tart. If we start counting pizza "pie" recipes then the options are truly endless!
We can't wait to hear what your favorite pie is! Tag us @windandwillow foods on Instagram and Facebook to tell us which pie you are planning to make. All tagged photos have the chance to be featured on our page. We especially love seeing the new recipes you come up with. So get creative and show us your work! Sign up for our newsletter and follow us on Pinterest for even more delicious content!
IfIQ