This fun dessert will be the life of the party! Just a shot full of your favorite tequila will kick up our quick cheesecake recipe to a whole new level. Follow these easy instructions to create this fun dessert that your friends will request over and over again!
First, gather your ingredients. There aren't many! A Wind & Willow Key Lime Pie Cheeseball & Dessert Mix, 8 oz cream cheese, 1.5 ounces tequila (equivalent of one shot or 3 Tbs), and 8 oz whipped topping. Salt and lime are optional, but they give the dessert the full cocktail treatment.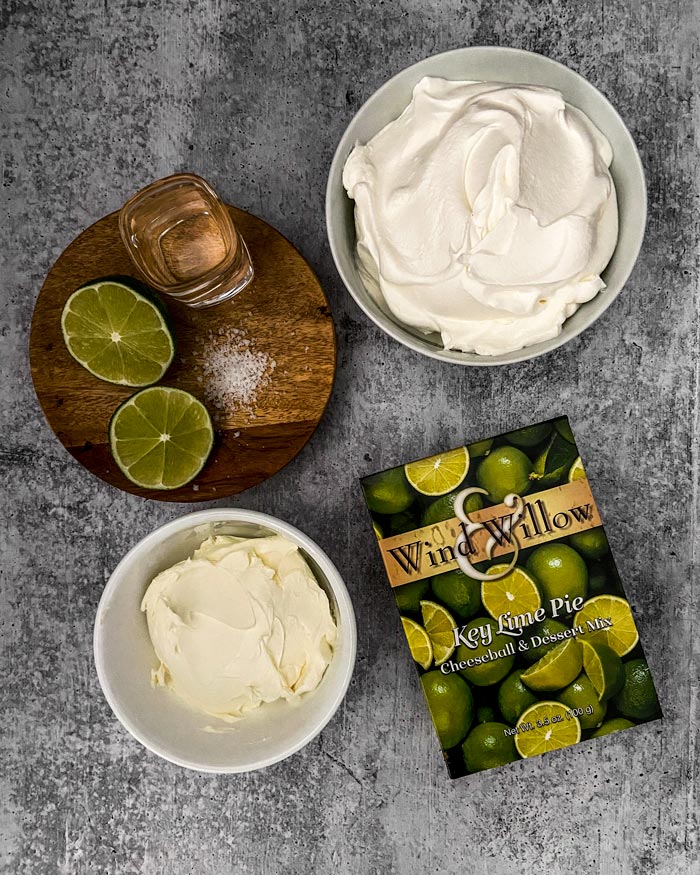 If you want a salted rim (would also work with sugar), put about a half cup of course salt on a small plate-something with a ridge works best to keep everything in. Fill another small plate or shallow bowl with 1/4 inch of water. Dip the rim of each margarita glass in water first and then into the salt. Set the finished glasses aside.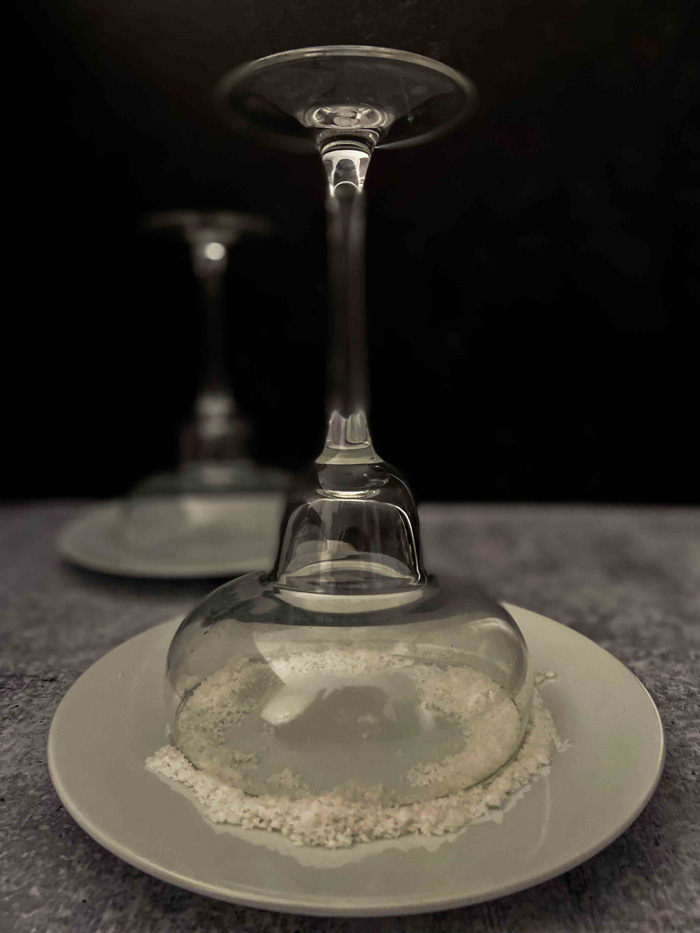 Next, prepare the cheesecake filling. Combine Key Lime Pie Mix (reserve topping for later) and cream cheese in a mixing bowl. Slowly add in tequila until well combined. Fold in whipped topping. Fill margarita glasses (or a pre-made graham cracker crust) with the mixture. Freeze for at least 4 hours or overnight.
When the cheesecakes are ready to serve, sprinkle the top with the graham cracker topping packet and garnish with lime if desired.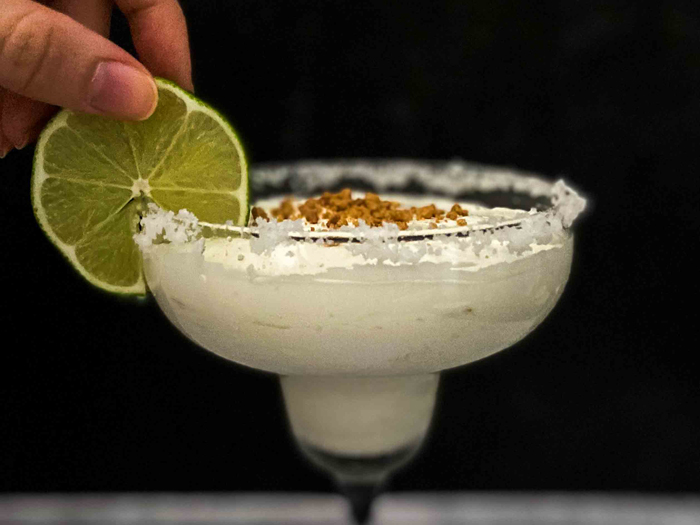 This recipe will fill two standard margarita glasses to the brim for a sharable portion size in each glass. For smaller individual portion sizes, fill large shot glasses with the cheesecake mixture or fill a prepared graham cracker crust and cut into slices when ready to serve.