There is certainly no wrong way to pack a lunch for your family, but if you are in a rut, we have some great tips to get you and your kids excited about lunch again! From using Wind & Willow products to boost flavor to making lunches visually interesting, this advice is sure to engage your kiddos and have them bringing an empty lunch box home.
The easiest way to make meals more interesting for your kids is by simply arranging the same foods in a new way. In the picture below, you can see that we could have simply packed toast with a side of fruit and cheese. Instead, try spreading a Sweet Wind & Willow Cheeseball on the toast and arranging the fruit into little animal faces. Just like that this lunch instantly becomes adorable! Check out our full Critter Toast recipe here.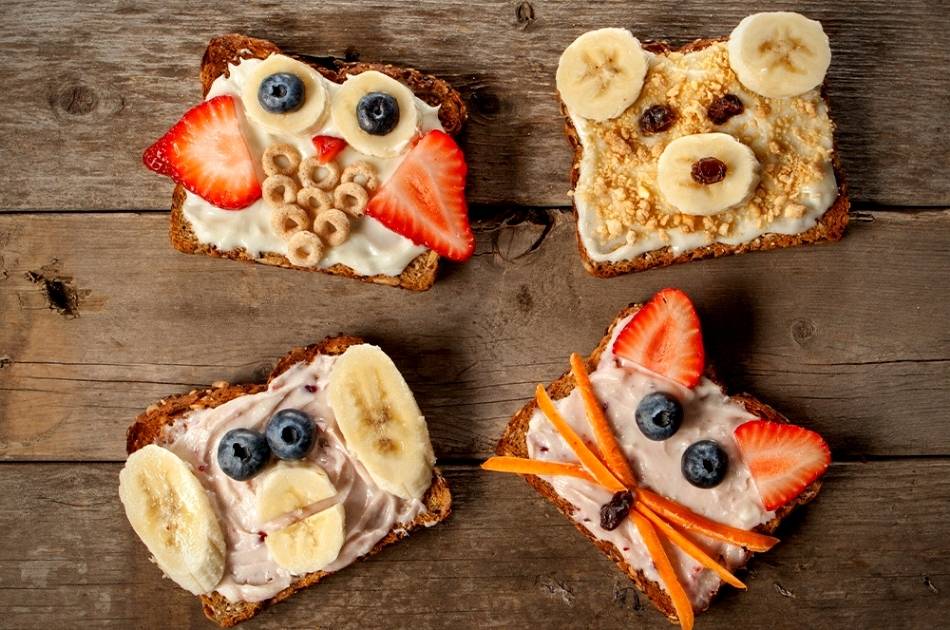 Another easy way to get the kids more excited about their fruits and veggies at lunch is to cut them out into little shapes with mini cookie cutters. They are inexpensive to buy online and make a big impact. Pair star shaped cucumbers with Wind & Willow Ranch Dip or flower shaped red peppers with Fresh Picked Spinach Dip.
One of the quickest ways to add a personal touch to your child's lunch is by adding a hand written note. It doesn't have to be long or profound, just a little mid-day reminder that you are thinking of them. It is sure to put a smile on their face.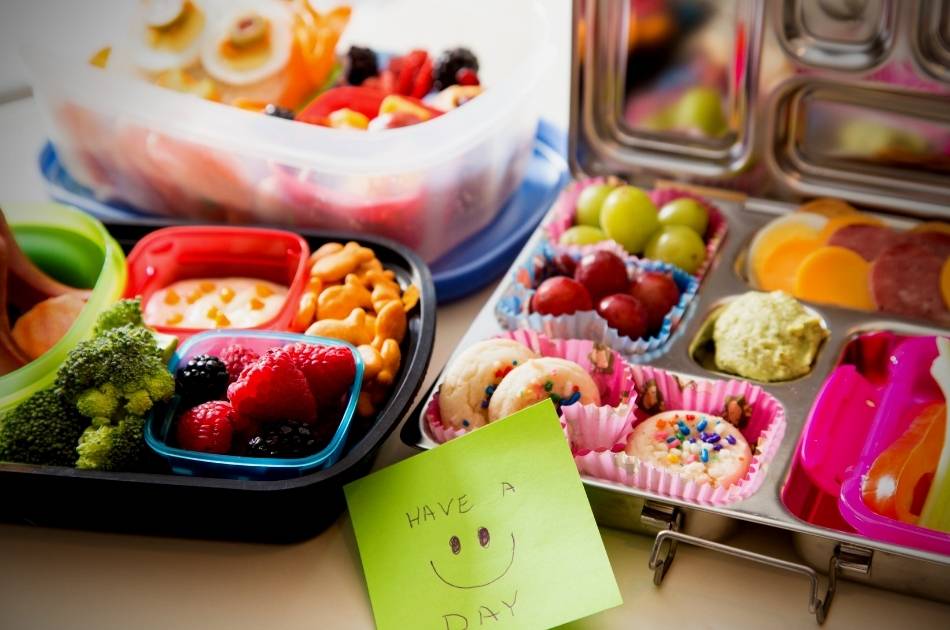 Our favorite way to add interest to a standard lunch is by bumping up the flavor! Simply prepare and spread your favorite Savory Wind & Willow Cheeseball onto a tortilla and roll it up. Cut it into 1″ cross sections for pinwheels with lots of flavor. You can use the same cheeseball as a sandwich spread the next day, or even try adding it inside a grilled cheese for a twist on a classic (served with Grilled Cheese & Tomato Soup of course). Make an easy chicken salad by adding a prepared Savory Dip Mix to diced rotisserie chicken.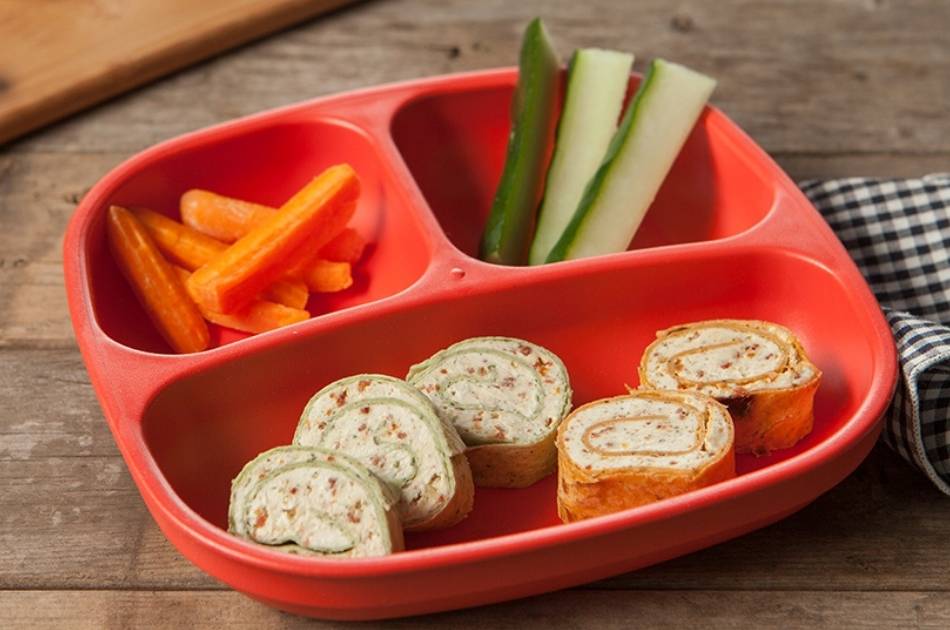 It's hard to think about putting together a healthy yet exciting lunch for your kids on those hectic mornings before school. If you can take a few minutes on Sunday to cut out veggies for the week, prepare a Wind & Willow Cheeseball or Dip, and portion out fresh fruit for each day it can make throwing together lunches throughout the week quick and easy.
It can also be helpful to write down a game plan for the week. Even if you don't stick to it perfectly, it's much better to have something to go off of than nothing at all. Trying to think of a meal while getting the kids ready for school is next to impossible! Simply make a list of 5 main dishes and ensure you have everything on hand. Then add quick sides like fresh fruit or vegetables with a sweet or savory dip.
Lastly, the right containers can make portioning lunches easy, and often makes them look more fun to kids. Bento box style containers have several compartments to keep foods separate. If you have a single compartment container, use cupcake liners (reusable silicone liners work the best) to separate different items. This will keep each item fresher and will let kids mix and match flavors with every bite.
There is no wrong way to pack a lunch, but if you and your family are ready to change things up, Wind & Willow products are a great way to start mixing up the flavors you are used to. We hope these tips make it easier for you to create extra special lunches that get your kids excited for their mid-day meal.
We can't wait to hear how you and your little foodies are using Wind & Willow to create new and exciting weekday lunches! Tag us on Instagram and Facebook @windandwillowfoods for a chance to be featured.