Our classic Quick Cheesecake recipe has stood the test of time! It is one of our favorite ways to serve a Sweet Cheeseball & Dessert Mix. The directions are right on the box. One of the most delicious ways to change up this long-time favorite is to experiment with a different type of crust and even adding a fudgy topping! Follow along as we show you how easy it is to make an extra special Chocolate Covered Quick Cheesecake.
Chocolate cookie crust
The first step in making a "Chocolate Covered" Cheesecake is the crust. It is easy to find a chocolate cookie crust at the store or follow your favorite graham cracker crust recipe replacing the graham with chocolate wafer cookies.
Quick Cheesecake
Next, whip up your favorite Sweet Wind & Willow Cheeseball & Dessert Mix using the Quick Cheesecake directions on the back of the box. This recipe would work great with Chocolate Chip, Chocolate Covered Strawberry, Turtle Cheesecake, White Chocolate Amaretto, or Chocolate Covered Strawberry. Fill your chocolate crust with the whipped topping and cream cheese mixture and smooth out the top. Refrigerate while you work on your next step.
Ganache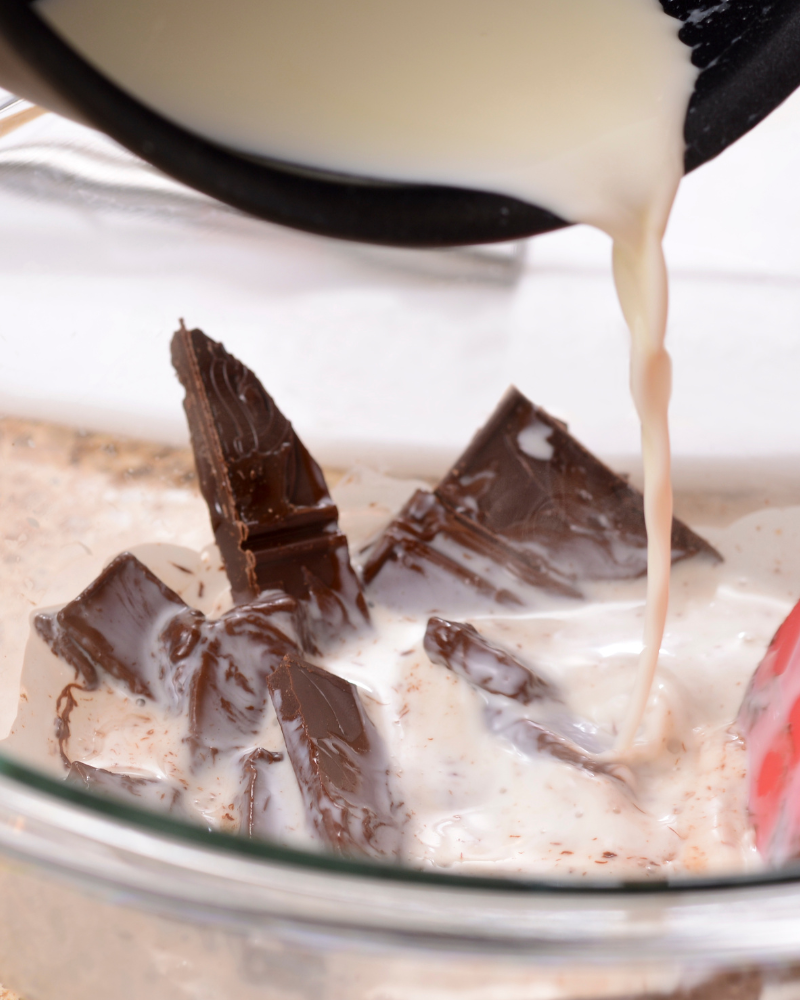 Ganache sounds so fancy that you would think it is hard to make, but it is just two ingredients heated up over the stove together! Simply place 8 oz of semi-sweet chocolate in a heat proof bowl and pour 1 cup of warm heavy cream over the top (it should be steaming but not boiling). Allow these ingredients to sit in the bowl for 1-2 minutes before stirring to combine. This should create a thick chocolate sauce. Once it has cooled slightly, pour it over your fully set cheesecake.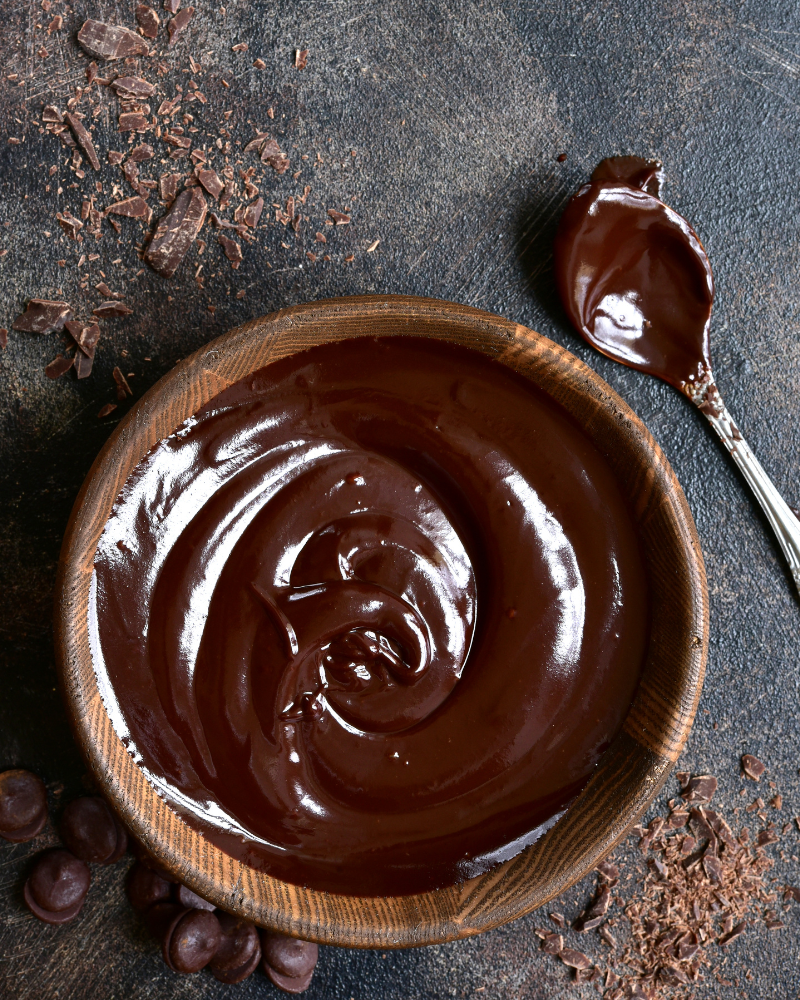 Another option is to cover the top in ice cream shell topping. This will create more of a hard layer instead of the fudgy ganache topping, but would also look beautiful and taste delicious! In either case, it is best to sprinkle your included topping packet over the chocolate before it fully sets up so that it sticks to it.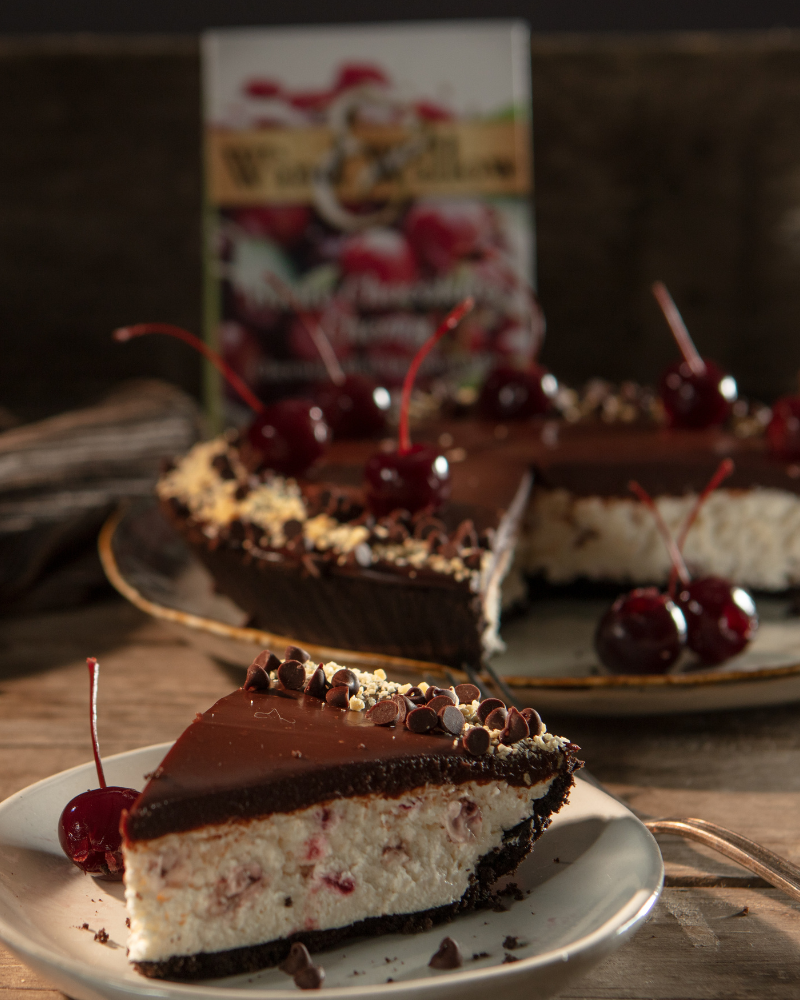 Chocolate crust, gooey chocolate topping, and a fun pop of flavor to the cheesecake center, this recipe is show stopping! It is so quick and easy, but makes a big impact whether you whip it up for guests, or make it for a fun date night in, it is sure to impress!