When you are in need of a hearty snack or quick lunch, there is no need to sacrifice taste! An easy gourmet toast topped with lots of fun fixings will be just the thing. You probably already have all the ingredients you need. Just be sure to stay stocked up on all your favorite Wind & Willow Appetizer Mix flavors.
How to Build your Easy Gourmet Toast
It is all about layering the flavors for this "recipe" (if you can even call something this simple a recipe). First, use your favorite bread or whatever you have on hand. Sourdough works especially well and we love a dark seedy bread, but even sandwich bread will do! Toast your bread to your liking and top it with prepared Cheeseball & Appetizer Mix (make it with regular or low-fat cream cheese and add butter or leave it out entirely). In the photograph above we used the Bruschetta Mix.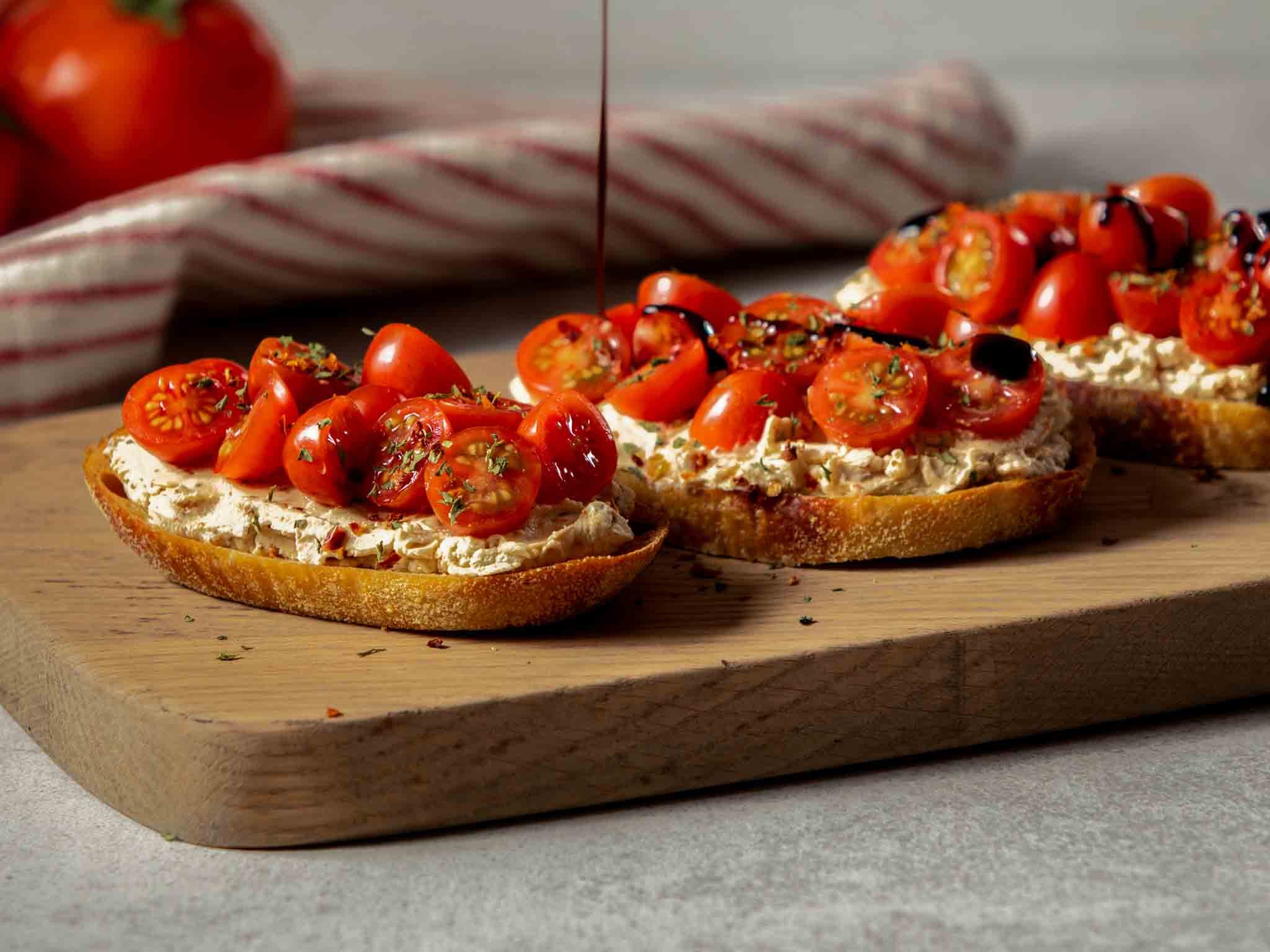 Next, stack the top of your toast with fresh veggies, a protein source, or something unexpected like a jam; here we used halved cherry tomatoes. Lastly, sprinkle your toast with the topping packet.
For a final touch, we drizzled the top of this toast with balsamic glaze. This step is optional but highly recommended for this flavor combination.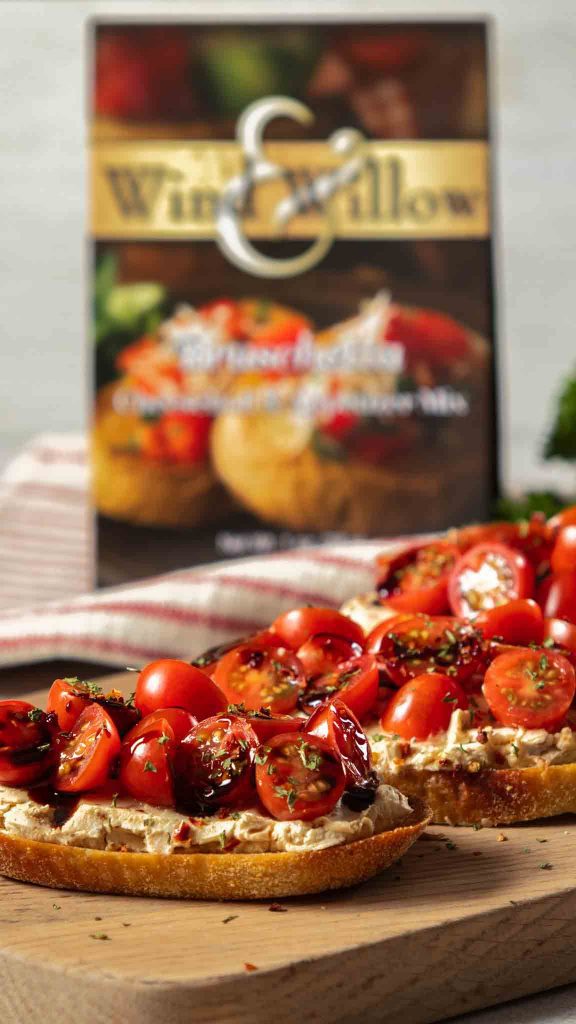 Some of Our Favorite Combinations
These simple gourmet toasts make a perfect quick lunch, hearty snack, or rustic appetizer for company. The best part is that there is no end to the possible combinations you could create. Here are a few of our favorites to get you started:
• Smokehouse Bacon & Cheddar topped with rotisserie chicken and hot sauce
• BLT topped with fresh veggies and extra bacon
• Everything Bagel topped with smoked salmon and fresh dill
What combination are you most excited to try? Tag us on social media with your creations!