Moms deserve the world. For mother's day, we think it would be ideal to arrange for them to have a week or even a month relaxing in the tropics, but that might not be realistic. This year, why not bring the tropics to her? Fix up a Parfait Shooter so she can have a taste of paradise. Better yet, make her a whole brunch spread using Wind & Willow recipes like Cheesy Bacon Scones, French Toast Bake, or Morning Breakfast Scramble. 
---
---
---
---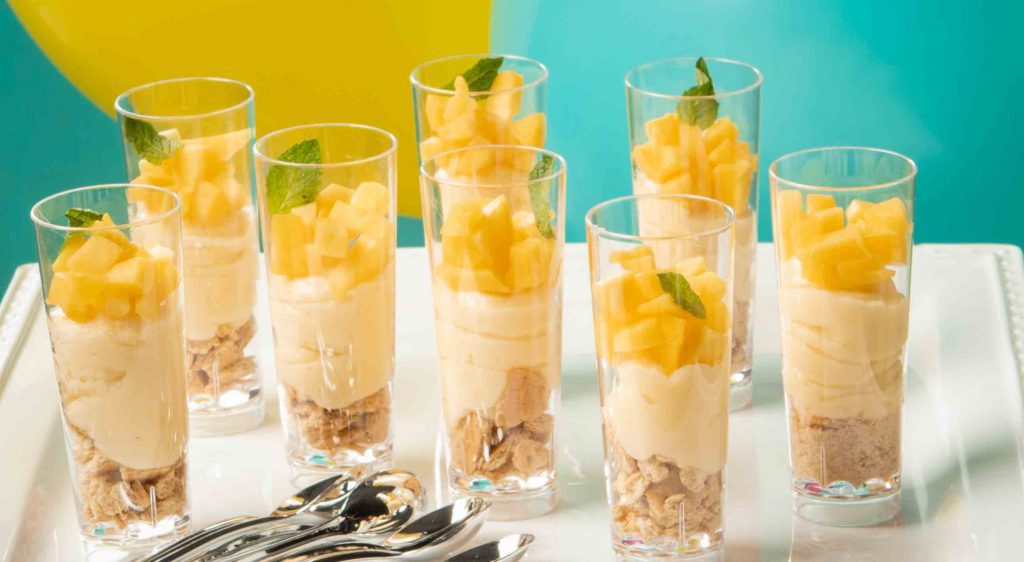 Juicy Mango Parfait Shooters
Ingredients:
•8 oz pkg cream cheese, softened
•8 oz pkg whipped topping, thawed
•Crushed graham crackers or granola
•Pieces of fresh mango and mint, optional
Directions:
Combine mix, and cream cheese. Then, fold in the whipped topping. Spoon the mixture into a piping bag or zip top bag, and cut off the corner. Place graham cracker or granola in the bottom of a 3 ounce shot glass. Next, fill the shot glass with the cream cheese mixture, sprinkle with topping packet, and top with fresh mango and mint. 
---
Stay Connected
We love seeing how you and your family gather around our products. Tag us on Instagram @WindAndWillowFoods or on Facebook.com/windandwillowfoods with pictures of your Wind & Willow creations for a chance to be featured on our page!