Spontaneous gatherings with friends and family are a staple of the summer season. We love grilling out, picnics, pool parties, and just about any other excuse is enough to get us outdoors and with our favorite people. What we don't love; planning what to make, what to bring, or having to make an extra store run! The solution is simple; a grazing board! It is like a charcuterie board but without all the fuss. There are just a few steps to creating the perfect spread.
#1 Keep the essentials on hand: If you have your favorite Wind & Willow Dip Mixes on hand along with mayo and sour cream (or replace with Greek yogurt for a lighter snack) a vibrant grazing board can be your go to all summer long!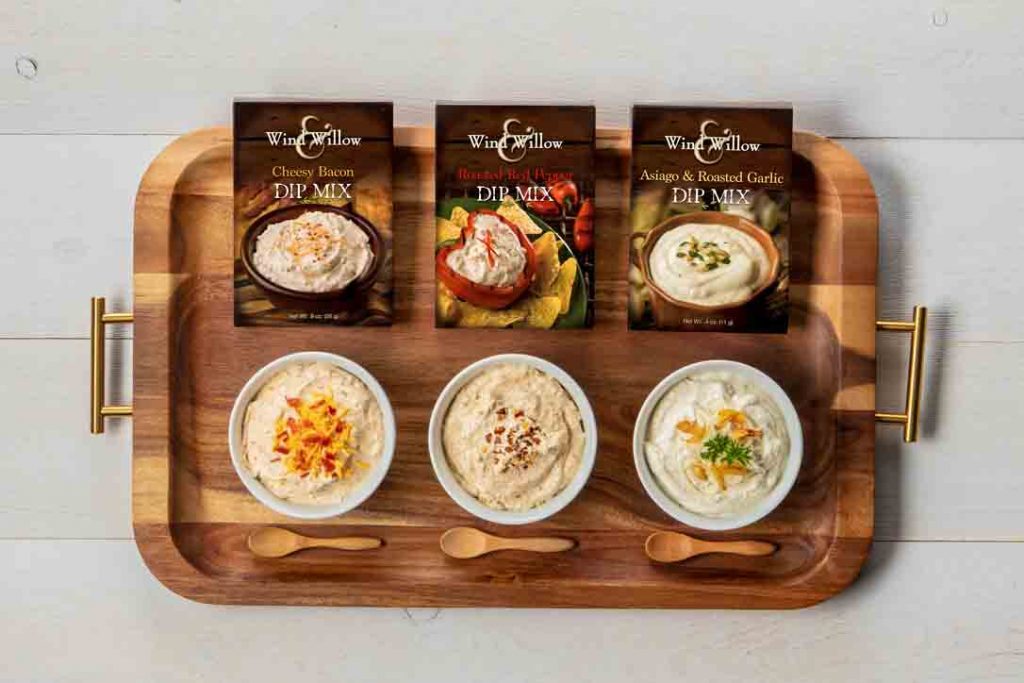 #2 Take inventory of your fridge: Check out what you already have on hand. If you keep your fridge stocked with produce and a box of chips or crackers in your pantry, you likely won't need an extra trip to the store to whip up this impromptu snack.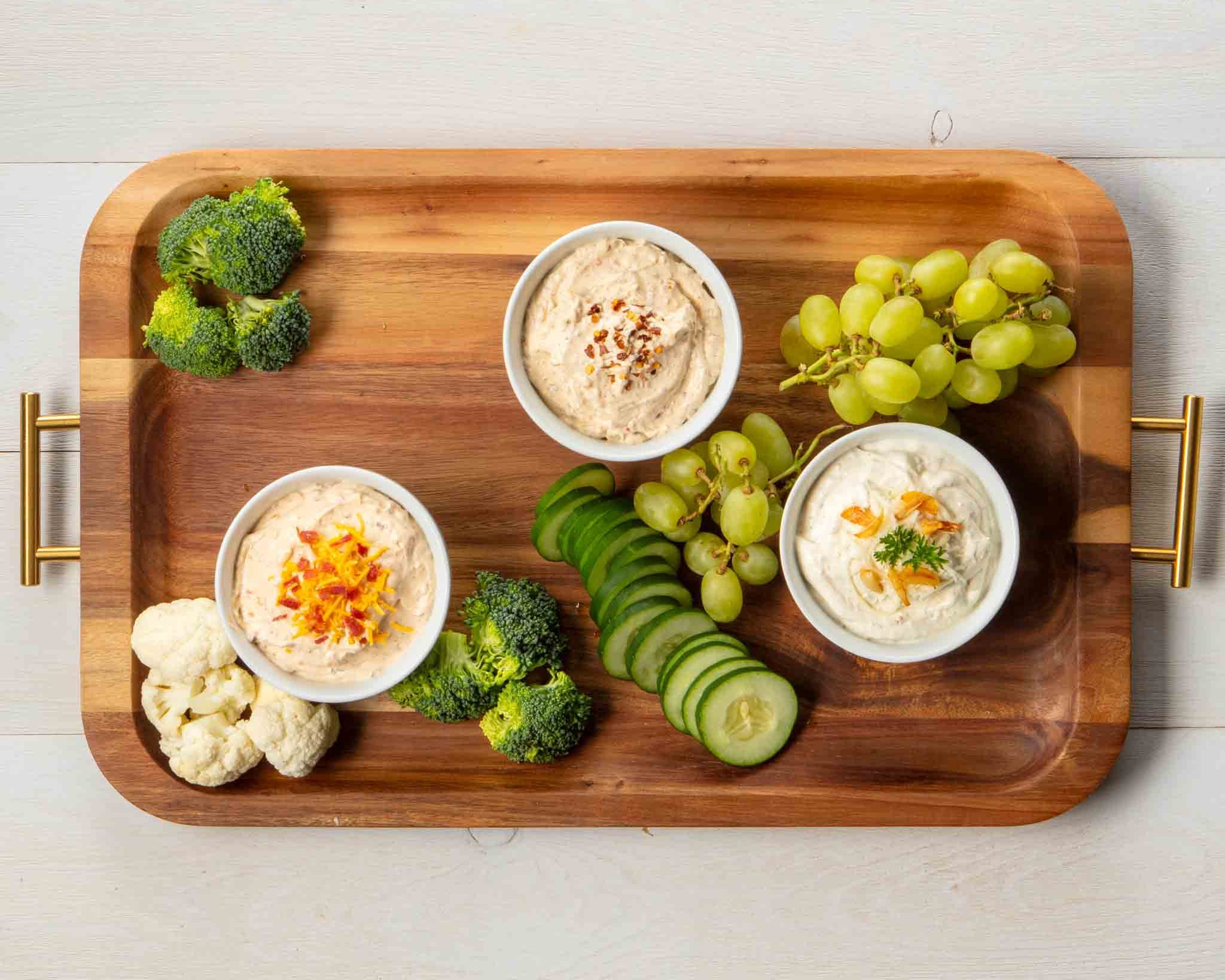 #3 Create your board: Place dishes of your favorite Wind & Willow dips on your board first. Then, add small stacks of produce, chips, crackers, and any other small bites you might want to include.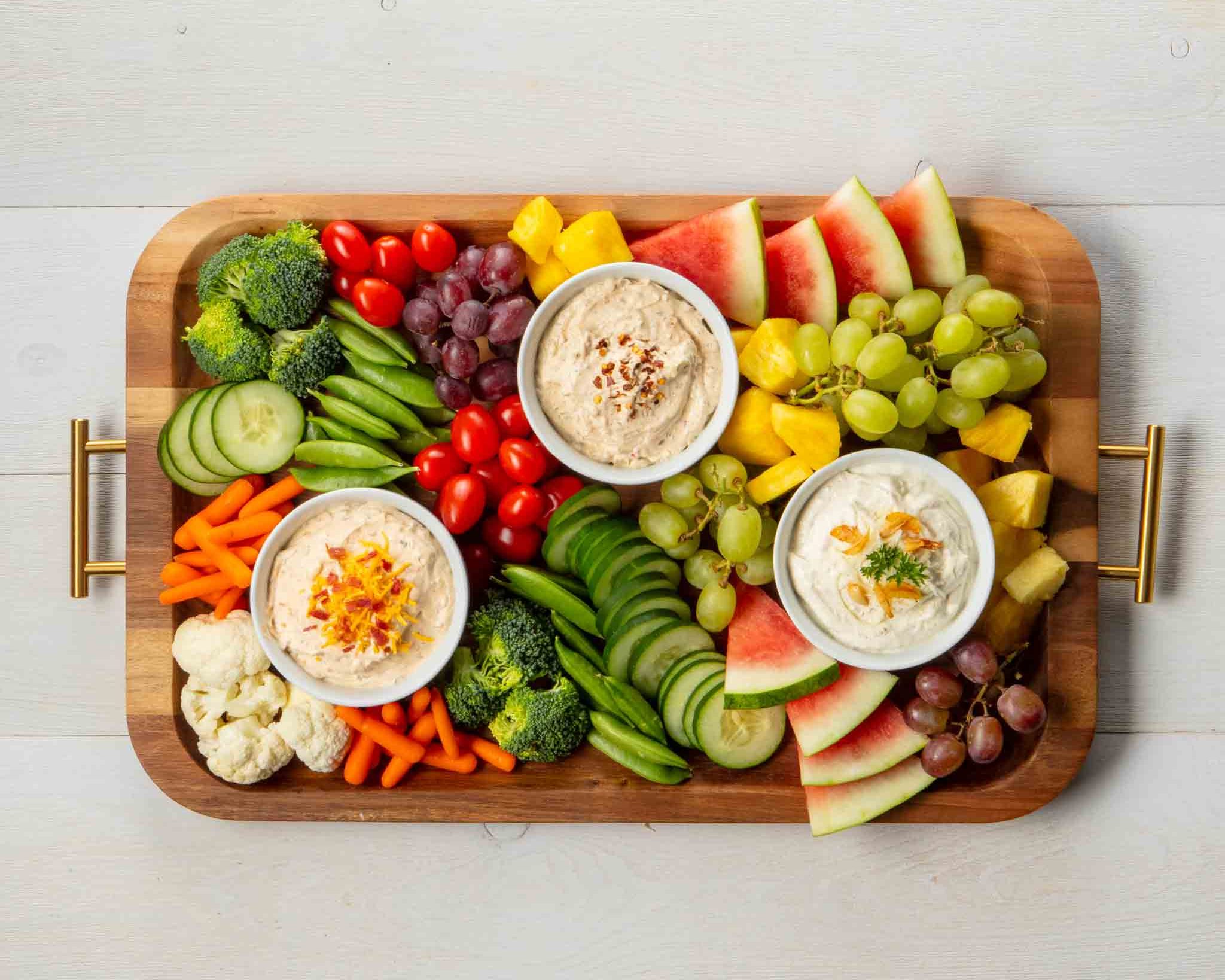 #4 Take a picture for your social because it is a masterpiece! This vibrant summer grazing board will be your go-to all summer long for every backyard BBQ, pool party, and beach bash. It is beautiful, tasty, and makes you look like the life of the party! When you post a picture of your beautiful creation, make sure to tag us @windandwillowfoods on Instagram and Facebook for a chance to have your image shared!