Looking for some snacks that go perfectly with cold fronts and scary movies? Give your Wind & Willow products a spooky twist with these 5 easy serving suggestions. You will be ready to throw a spooky bash in just a dash!
Pumpkin Pie Cheeseball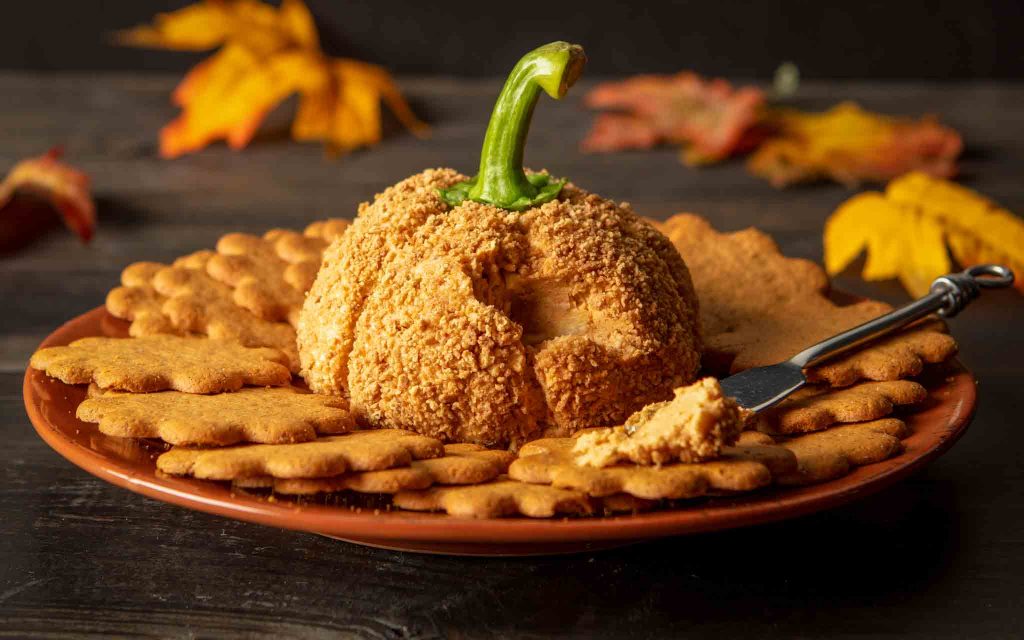 If a Pumpkin Pie Cheeseball was not already the most festive item on our dessert table, shaping it into a pumpkin will send it over the top! After allowing your cheeseball to chill in the fridge, shape it into a ball and roll it in the graham topping. Then, use kitchen twine or the back of a knife to press ridges into the cheeseball. Top with a stem from a bell pepper to complete the look.
Graveyard Dirt Cake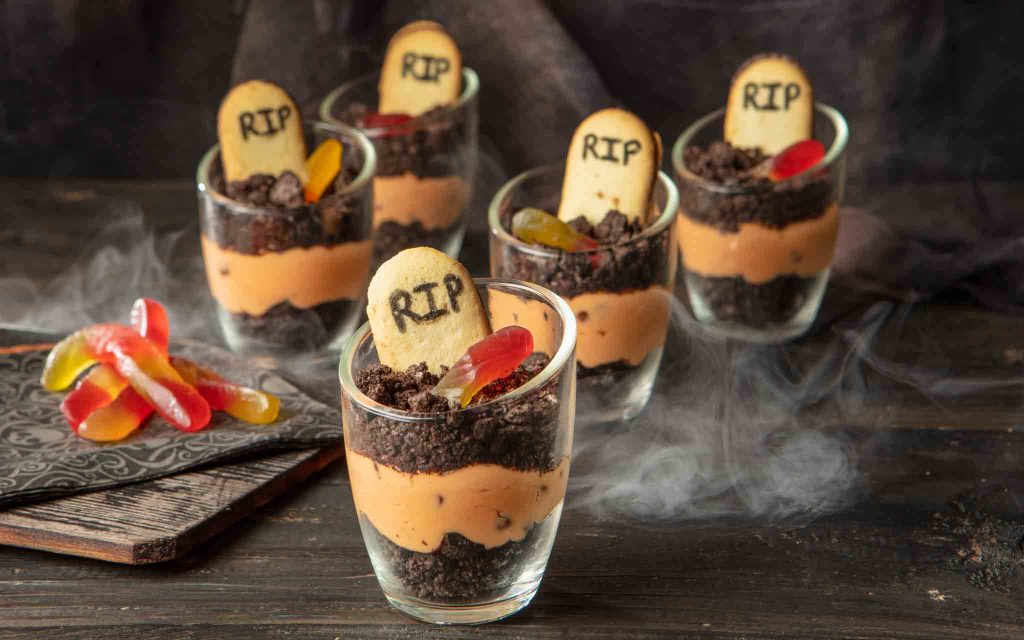 Our take on dirt cake replaces the traditional pudding filling with a rich cream cheese stripe. Lay down a base of crushed sandwich cookies followed by a layer of Spiced Orange & Chocolate Cheeseball. Then, sprinkle on the cookie topping. Lastly, decorate with gummy worms and headstone cookies to add the graveyard feel.
Caramel Cheesecake Stuffed Apples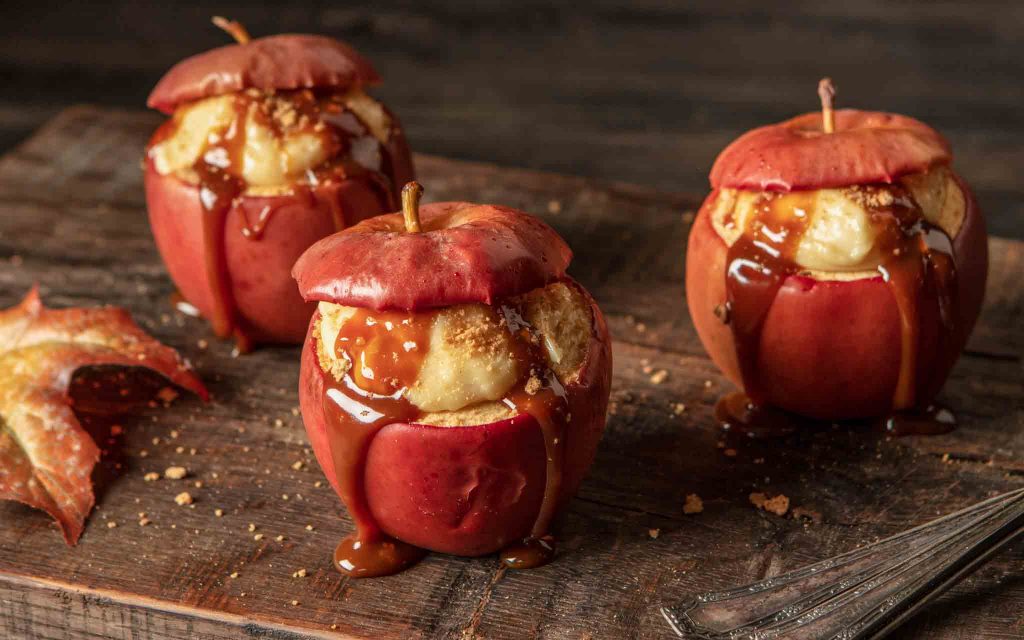 These baked apples are filled with Caramel Apple Cheeseball, drizzled with caramel sauce, and sprinkled with graham cracker topping. Its like a caramel apple meets cheesecake meets apple pie. Yes, please!
Trick and Treat Cheeseballs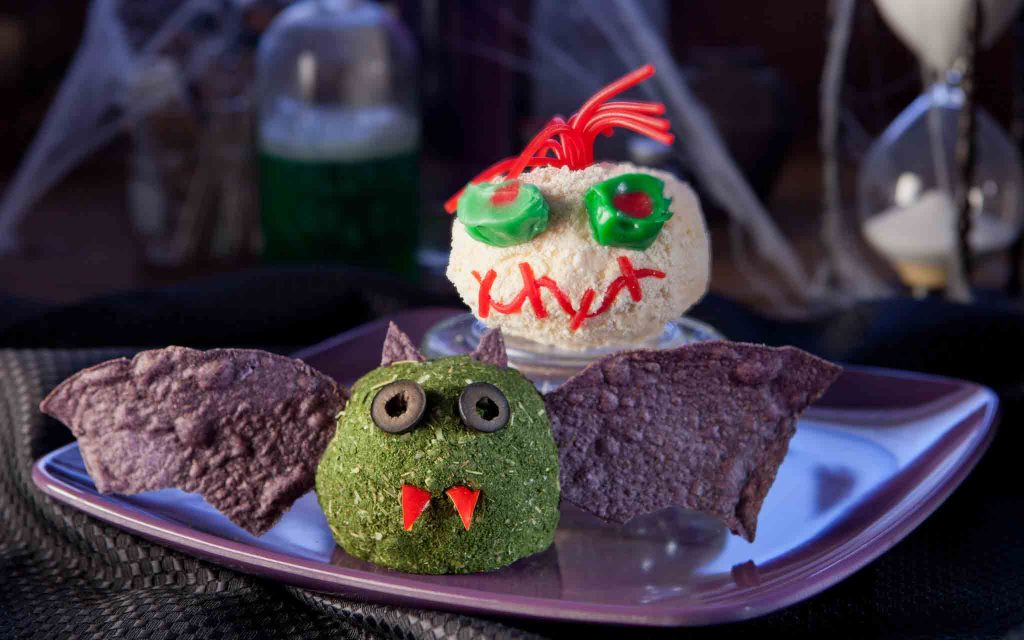 Our friends Trick and Treat have a secret to tell. One is sweet and one is savory, but it is up to your guests to guess who is who! Decorate a sweet cheeseball with red licorice candy and taffy eyes. Meanwhile, hint at your savory cheeseball with chips, olives, and peppers.
Spooky Dessert Pizza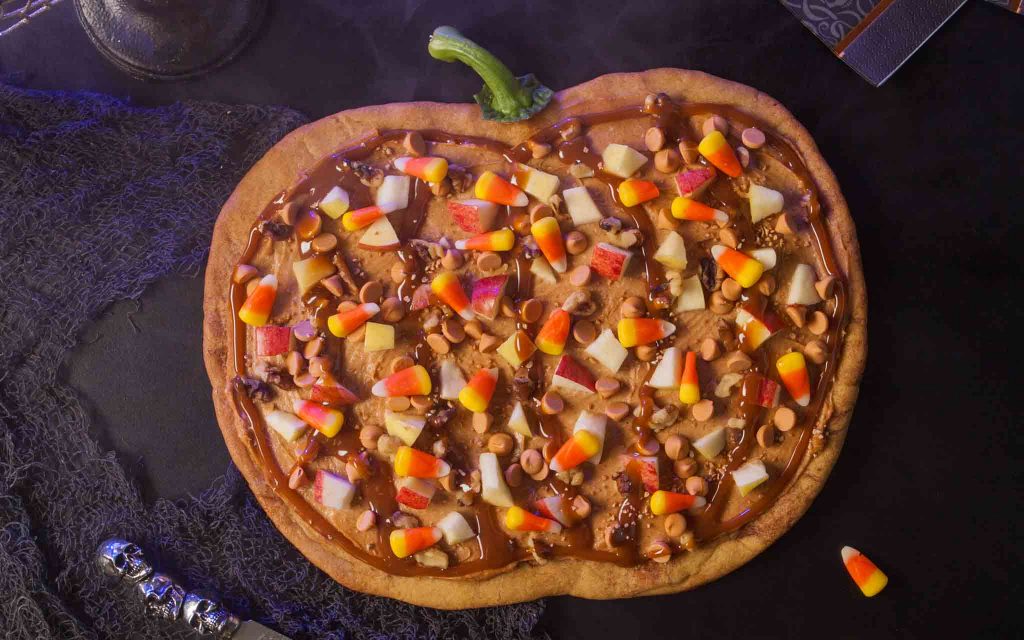 This dessert pizza is spread with Pumpkin Pie Cheeseball and topped with caramel sauce, apple pieces, and festive candy. A bell pepper stem gives it the look of a pumpkin. This dessert is a crowd pleaser without a doubt!
Get More Entertaining Tips
Follow us on Facebook and Instagram @windandwillowfoods for more recipes and entertaining tips. Tag us when you use our products for a chance to be featured on our page.