The classic layered salad is getting elevated with lots of extra flavor this summer. Bring this beautiful dish full of flavor to your next gathering.
The first step will be to gather your ingredients. You will need Wind & Willow Cheesy Bacon Dip Mix, sour cream, mayonnaise, iceberg lettuce, grape tomatoes, frozen peas, red onion, shredded cheddar, and last but certainly not least… bacon.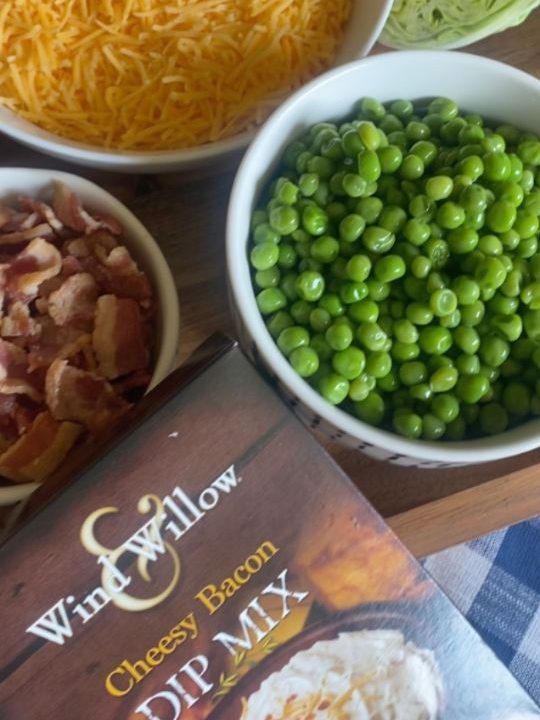 Next, prep everything so that it is ready to layer. Combine your Cheesy Bacon Dip Mix with sour cream and mayo as directed on the packaging. Chop your lettuce, tomatoes, onion, and bacon. Don't forget to thaw your peas a bit. The quickest way is to run them under cold water for a few minutes.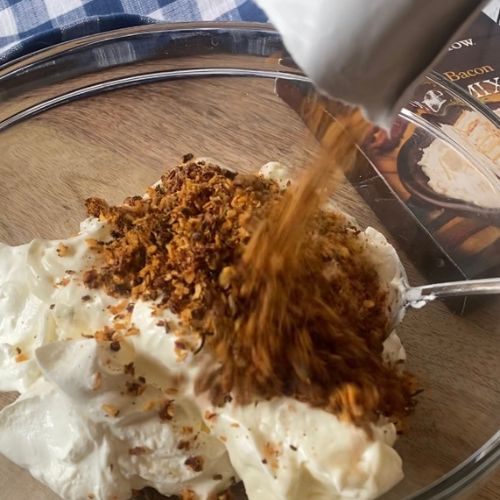 Now it is time to layer. We started with lettuce, then tomato, followed by peas. We layered on our chopped onions and shredded cheddar. Then, we spread our dip gently over the top. We topped our layered salad with bacon and added some cheese and peas to that top layer for a bit more color.
We hope you love this recipe as much as we do! It is perfect for every occasion and our Cheesy Bacon Dip Mix really elevated it to the next level. Other mixes like Roasted Red Pepper or Back at the Ranch would also make for an amazing dressing for a layered salad. Tag us on social media @windandwillowfoods for the chance to be featured. We love seeing your creations!