There is nothing like a summer cook-out. Everyone comes for the promise of good food and stays for the good company. Wind & Willow makes entertaining easy with delicious flavor combinations that can be used to enhance your grill go-tos and maybe even inspire your to try grilling a few unexpected items like mushrooms and jalapenos!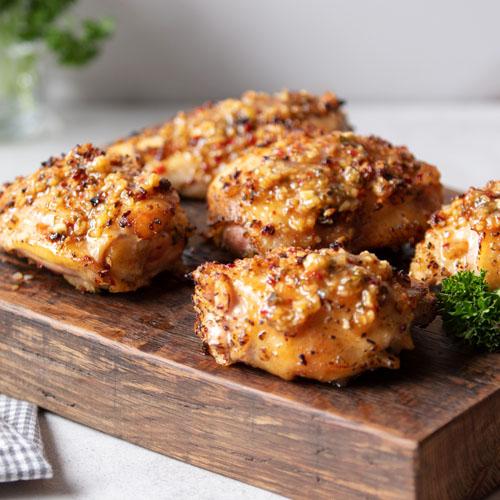 This recipe creates the perfect sweet, savory, tangy marinade for any cut of chicken. Once your grill reaches 350 degrees, cook your chicken for about 45 minutes or until the internal temperature reaches 165 degrees. Glaze the grilled chicken with reserved marinade for extra Jalapeno Peach flavor.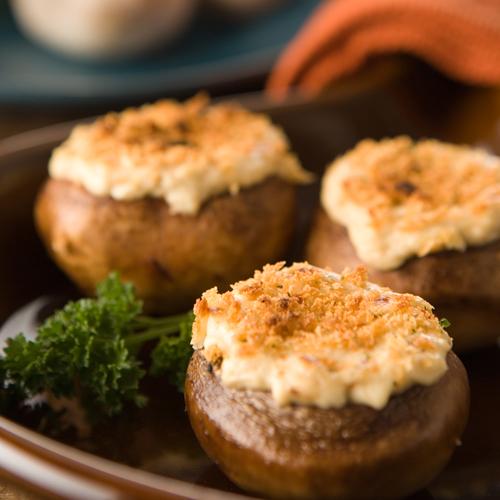 Just 3 ingredients are needed to create these juicy, bite-sized appetizers on the grill. While your grill preheats to 400 degrees, fill each mushroom cap with cream cheese and Bacon Stuffed Mushroom Appetizer Mix. Sprinkle them with topping before placing them in a grill safe pan (we love using a large cast iron skillet). Cook for 12 to 15 minutes and enjoy warm. Check out the full recipe here.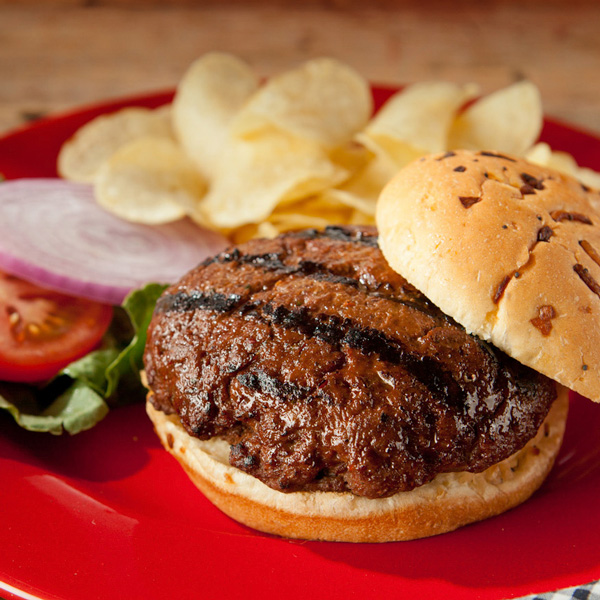 This might be the simplest and most delicious recipe on our list. Gently combine 2 lbs of ground beef with Chipotle Cheddar Dip Mix. Form patties and grill as you normally would. This adds so much flavor with minimal effort. Try other combinations with dip mixes like Asiago & Roasted Garlic, Back at the Ranch, or Roasted Red Pepper.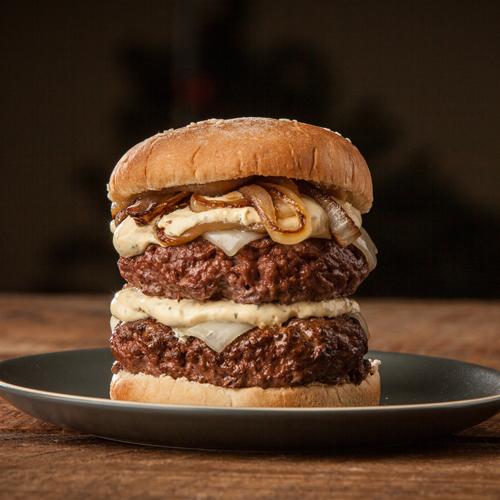 Ranch burger? Cheesy Bacon burger? These flavor combos are easy to add to your burger with Savory Wind & Willow Dips. Combine your favorite with mayo and sour cream to create a gourmet burger. We love the idea of making a few different dips and letting your guests decide on their flavor of choice!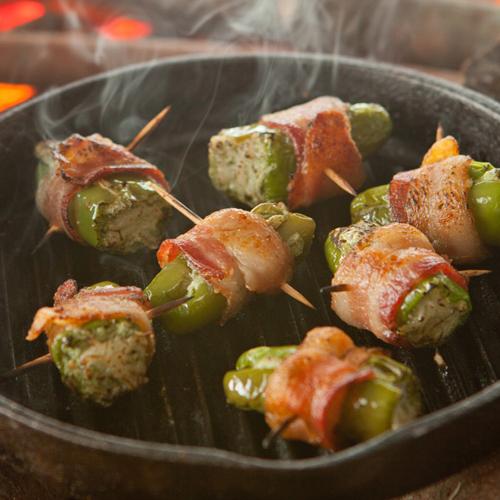 Jalapenos stuffed with a savory cream cheese filling and wrapped with bacon… how could that get any better! These tasty morsels can be prepped ahead of time and be thrown on the grill as guests arrive. No one will be able to resist their smoky, spicy, savory flavor.
From burgers to bacon, everything tastes better fresh off the grill. These delicious classics are made even better with gourmet flavor combinations that will make your friends and family think you took ages prepping and planning your menu.
For more ideas this summer season join our email list with our home page sign up and follow us on social media @windandwillowfoods