It is almost time for the biggest football game of the year! Planning the menu might be as fun as watching the game. The key is to keep the prep easy, and the food even easier to eat. We are all about bite sized finger food so guests can keep their attention on the game. Check out these 4 recipes that you can have ready in a snap, while guests will think you have been cooking for days.
Charcuterie Bites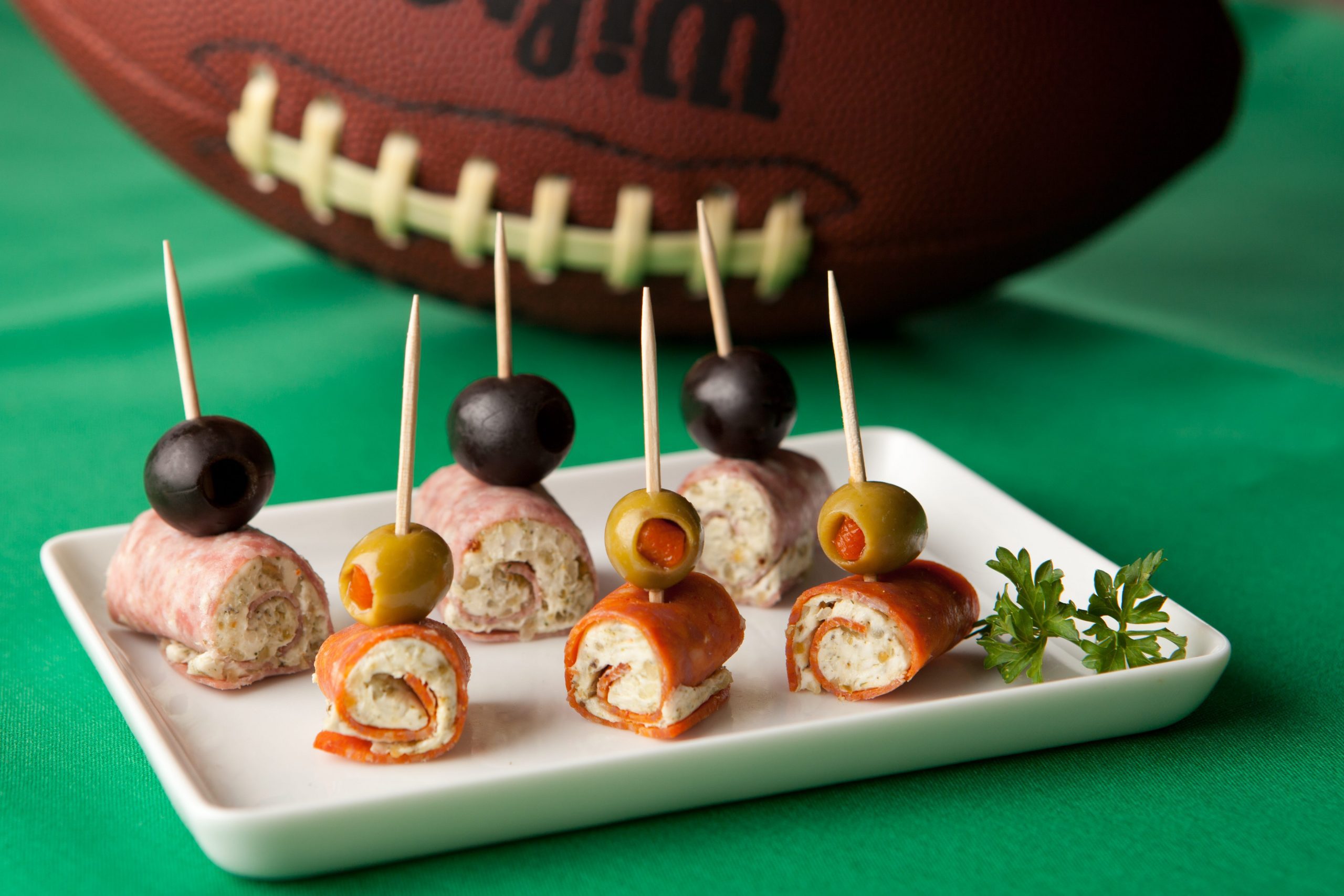 This app is like the perfect charcuterie board bite preassembled, so you don't have to look away during the big game! Tuscan Olive Cheeseball Mix is prepared and smeared over slices of pepperoni and salami. Roll up each slice, cut in half, and secure with an olive topped toothpick. For all the details and tips, click here for the recipe.
Cheesy Bacon Zucchini Bites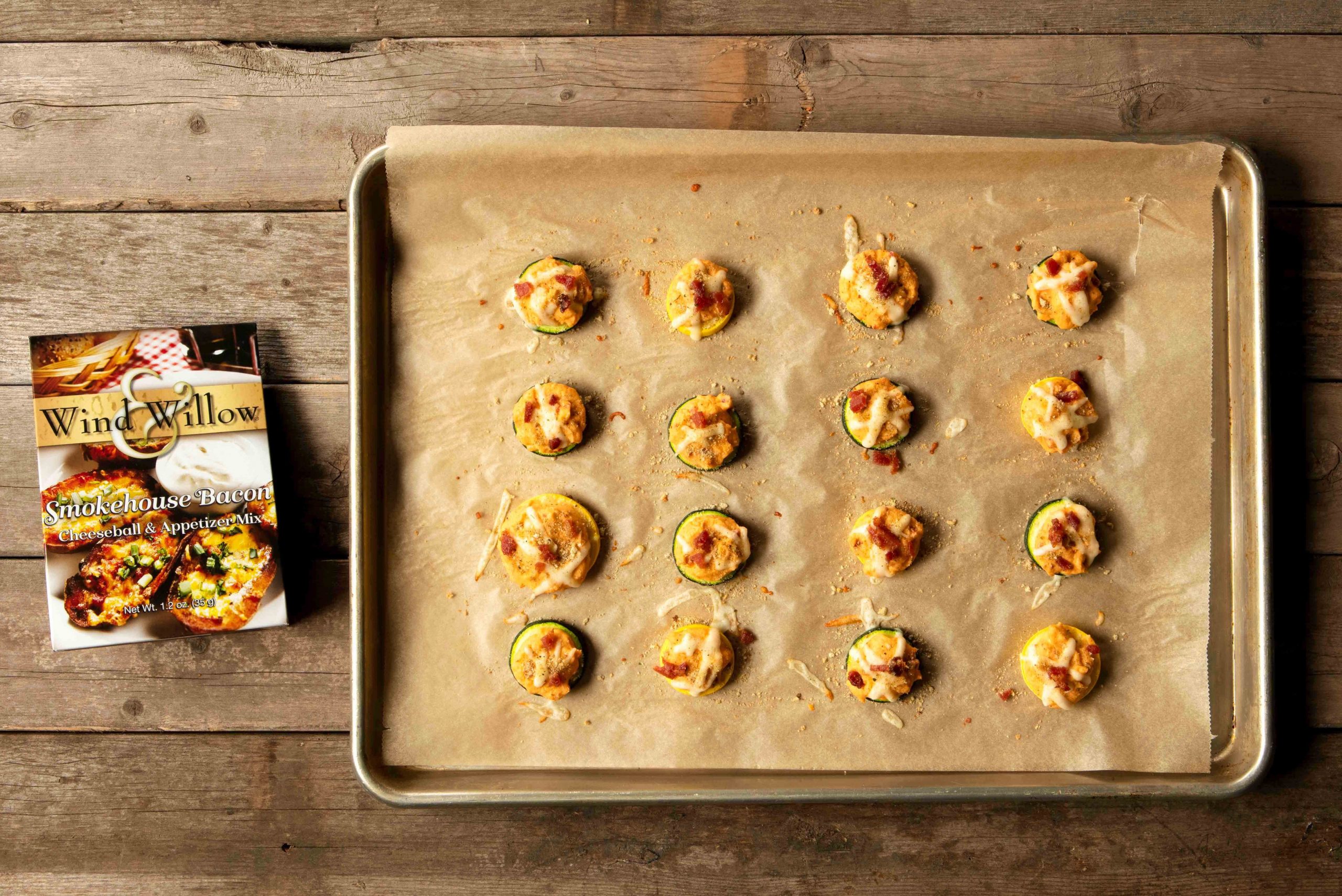 This one-bite appetizer is so simple to make. Prepare a Wind & Willow Smokehouse Bacon Cheeseball Mix with 8 oz of cream cheese and dollop a tablespoon on top of summer squash slices. Bake in the oven and garnish (optional) with more cheese and bacon. For the step-by-step instructions, you can find the full recipe here.
Quick Spinach Dip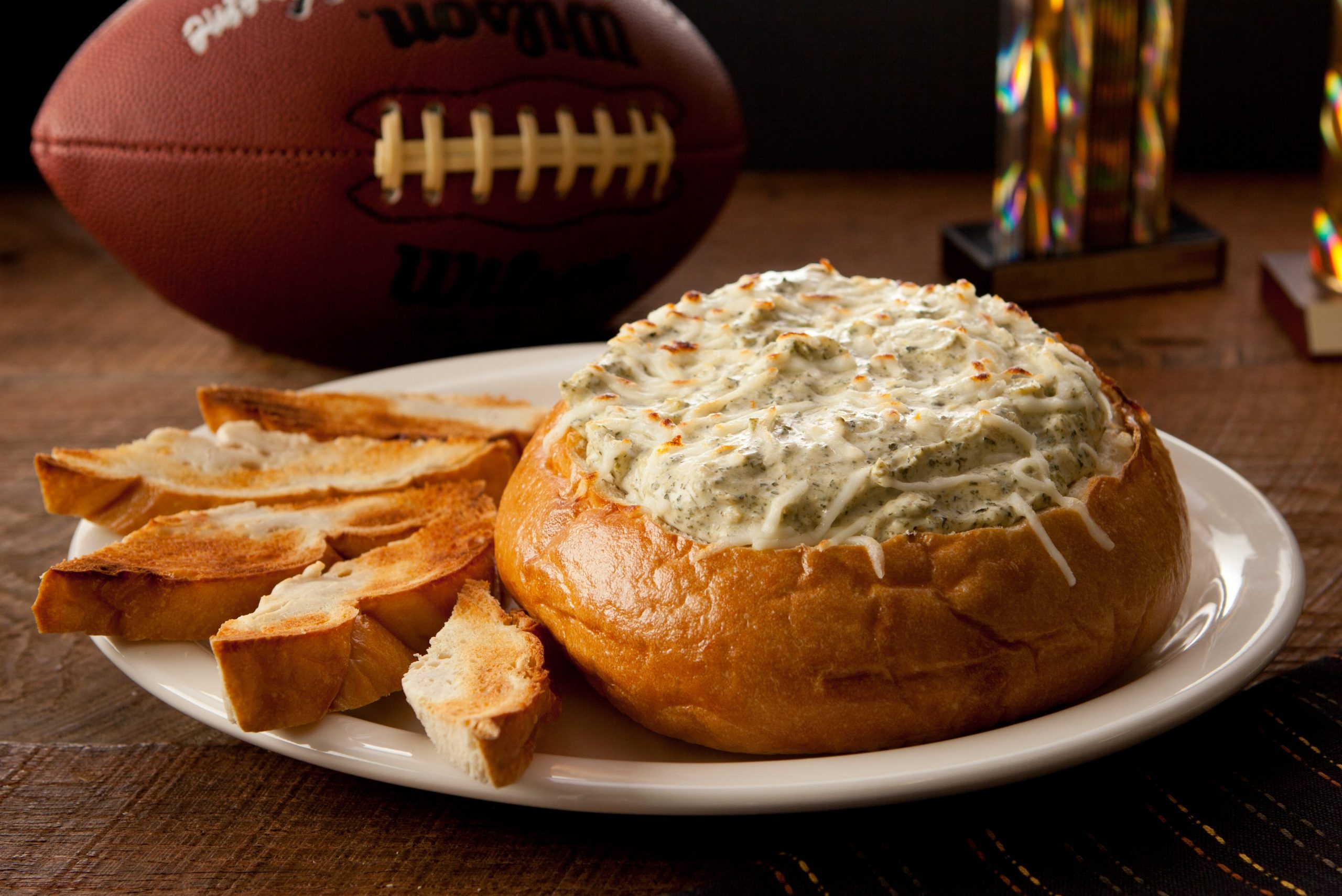 Transform your Wind & Willow Fresh Picked Spinach Dip Mix into a warm and eye-catching appetizer with the addition of a few ingredients like sour cream and extra cheese. Bonus points for broiling the whole dish off in a hollowed out bread loaf for a show-stopping presentation your family and friends will love. Check out the full recipe here for all the details.
Roasted Red Pepper Dip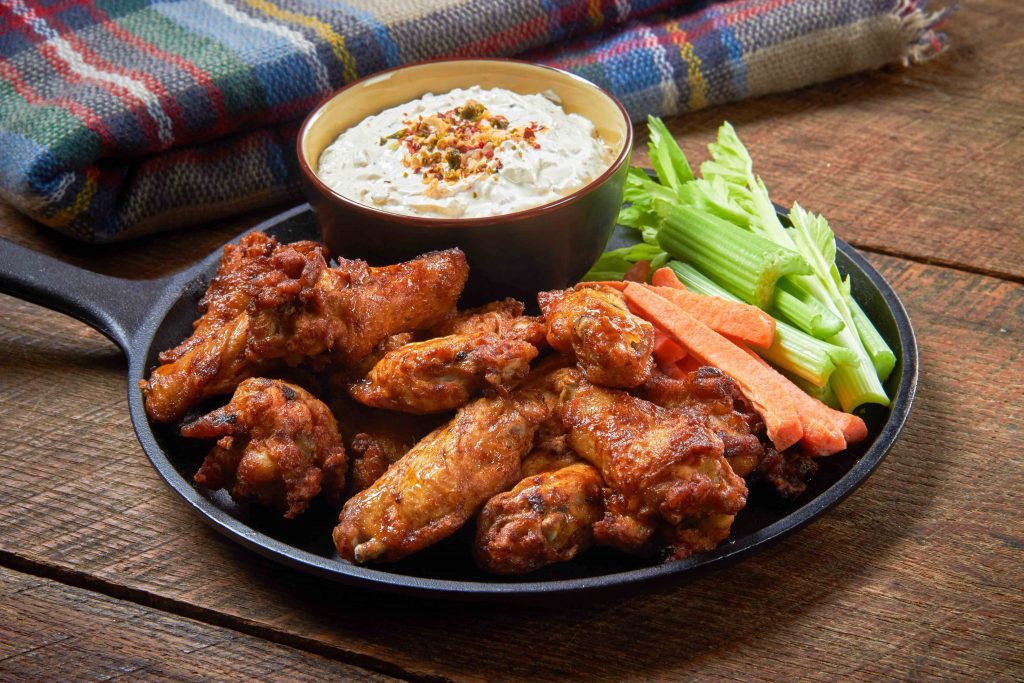 Keep your guests on their toes with unique dipping options for your traditional game day chicken wings! Here we opted for Wind & Willow Roasted Red Pepper Dip instead of the traditional ranch or blue cheese. You could even serve a traditional dip like Back at the Ranch, alongside something fun and different like spicy Chipotle Cheddar.
The Best Snack for any Game
Wind & Willow products make it easy to whip up snacks for any game day get-together. With these mixes and a few ingredients on hand, you have these and hundreds of recipes at your fingertips. We would love to see how you are using Wind & Willow products to celebrate the big game. Tag us on Facebook and Instagram @windandwillowfoods for a chance to be featured on our page.