Best-selling Baked Potato Soup makes for the perfect, cozy weeknight dinner. Warm, hearty, and simple to make, this soup mix is perfect on its own! But, why not make a good thing better? Adding just a few ingredients that you likely already have on hand can stretch this soup just a little further – hello yummy leftovers for lunch – and change up this classic into something new and creative. Here are 5 ways to dress up your baked potato soup for a quick and easy dinner this week!
1.Upside-Down Chicken Pot Pie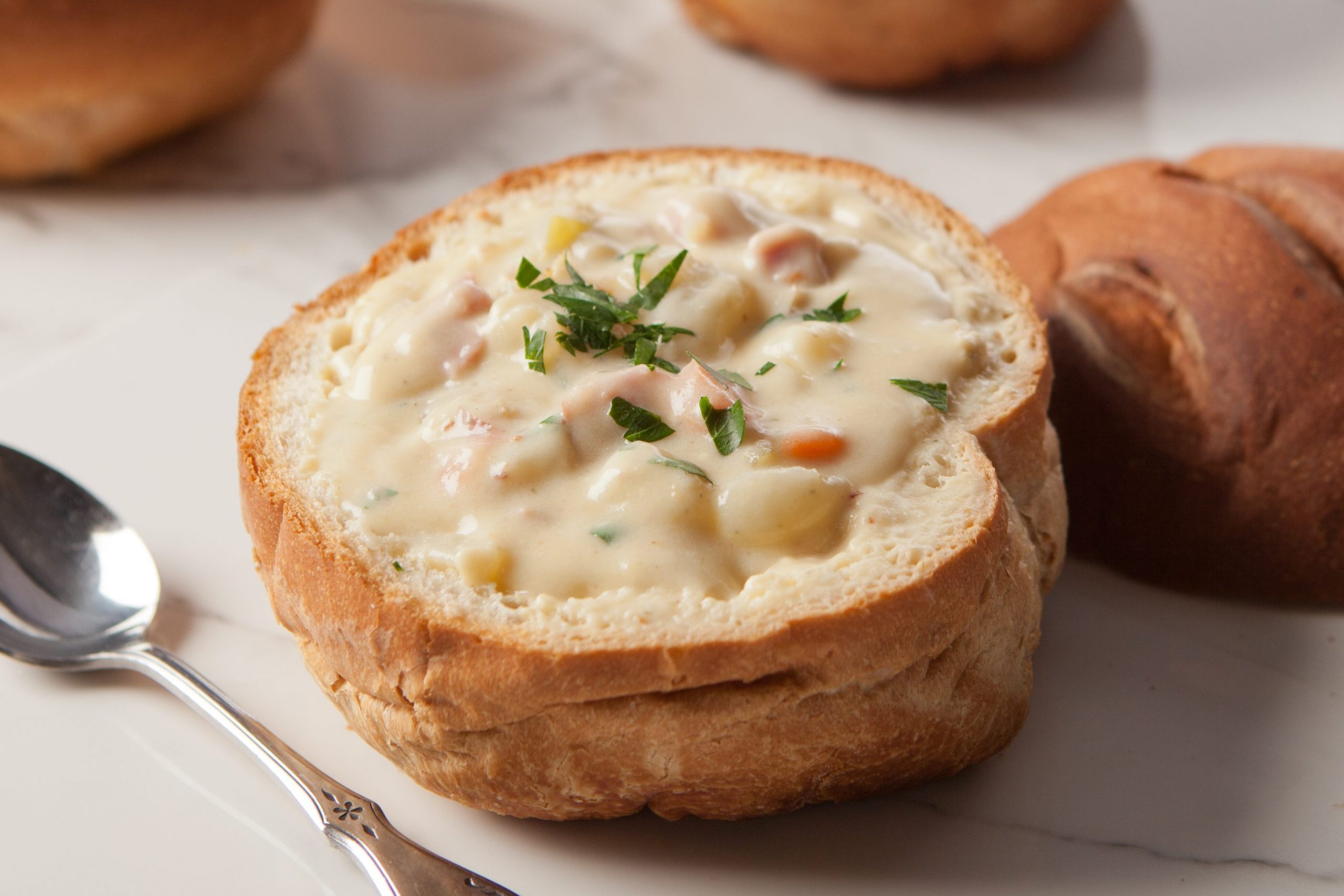 Once you have brought your Wind & Willow Baked Potato Soup to a boil, add frozen vegetables, a can of diced potatoes, and 3 cups of cooked chicken. Simmer the soup for 15 minutes before serving it in a hollowed out bread bowl. This recipe has all the hearty goodness of chicken pot pie without the hassle of puff pastry or pie dough!
2. Soup Lorraine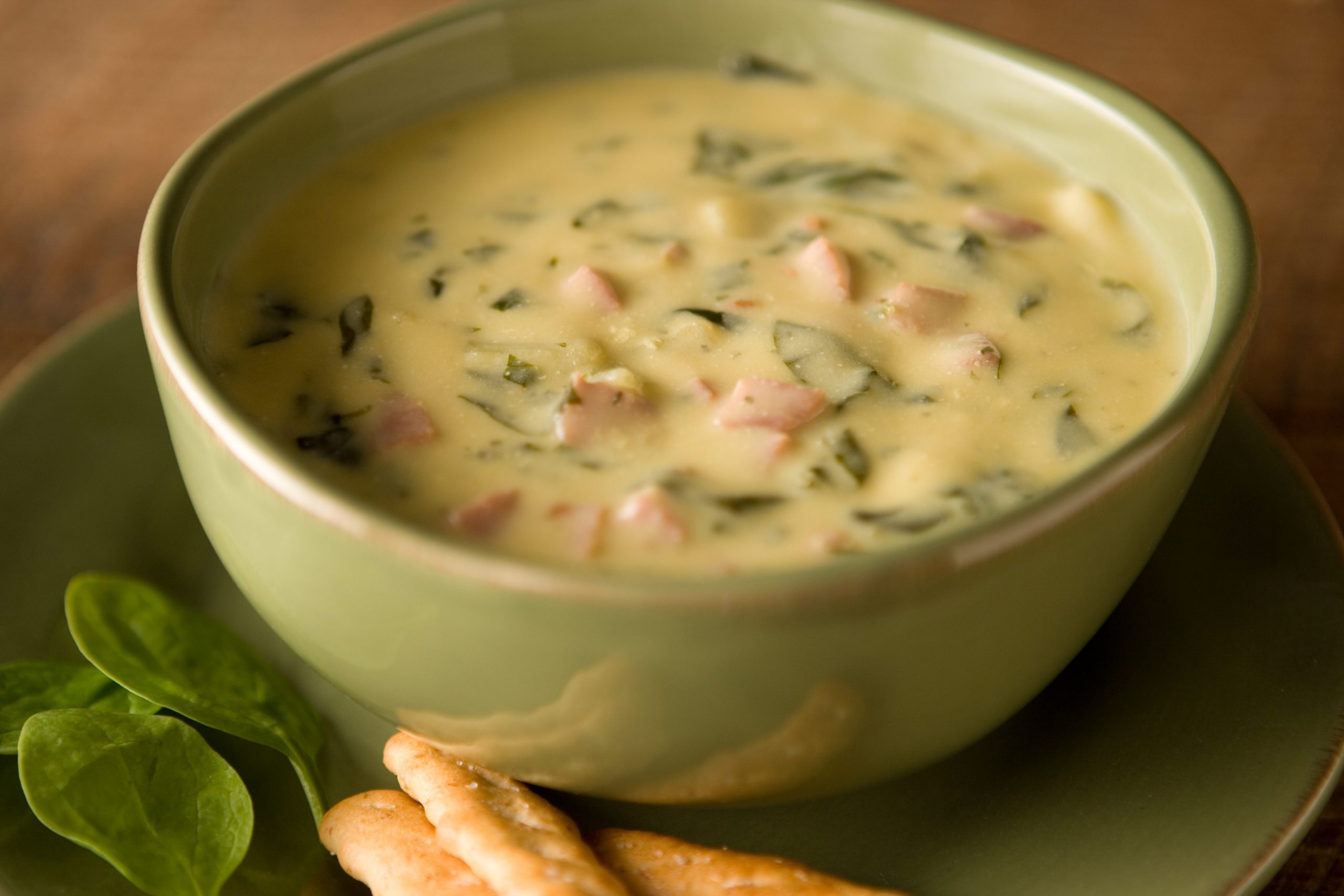 Bring a little freshness to your cozy soup with this recipe! After bringing your soup mix to a boil, add crispy bacon and spinach. Simmer for 20 minutes before serving. Garnish each bowl with shredded swiss cheese and more bacon!
3. Ham and Potato Soup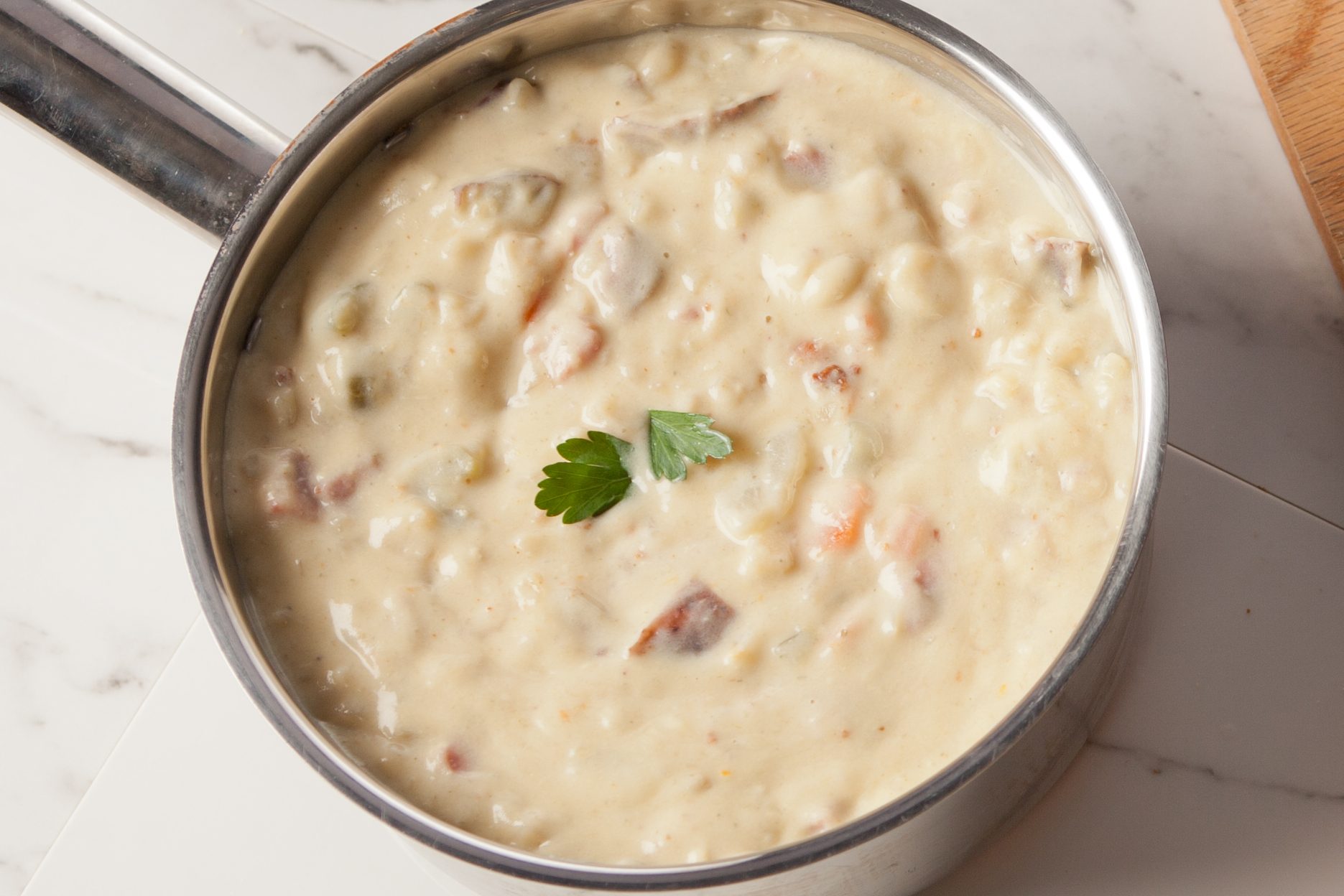 Once your soup mix is brought to a boil, add diced potatoes, carrots, celery, and cooked ham. Bring the soup to a simmer for 30 minutes, or until the potatoes are tender. Enjoy cuddled up on the couch next to a roaring fire.
4. Clam Chowder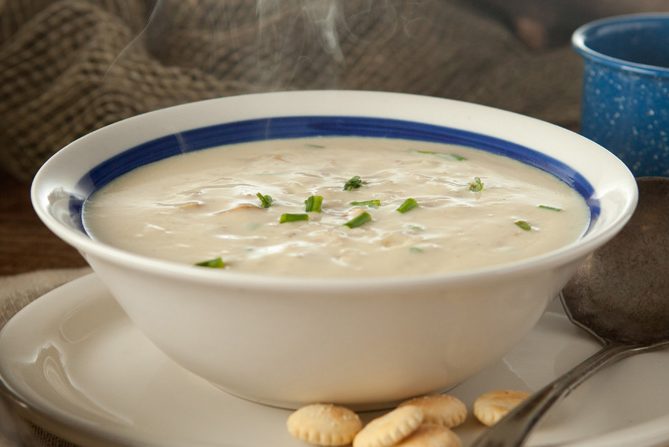 Take your potato soup on a trip to New England with the addition of chopped clams, Worcestershire sauce, and chives. This recipe is so easy to make; simply prepare the soup, then stir in the fixings.
5. Loaded Baked Potato Soup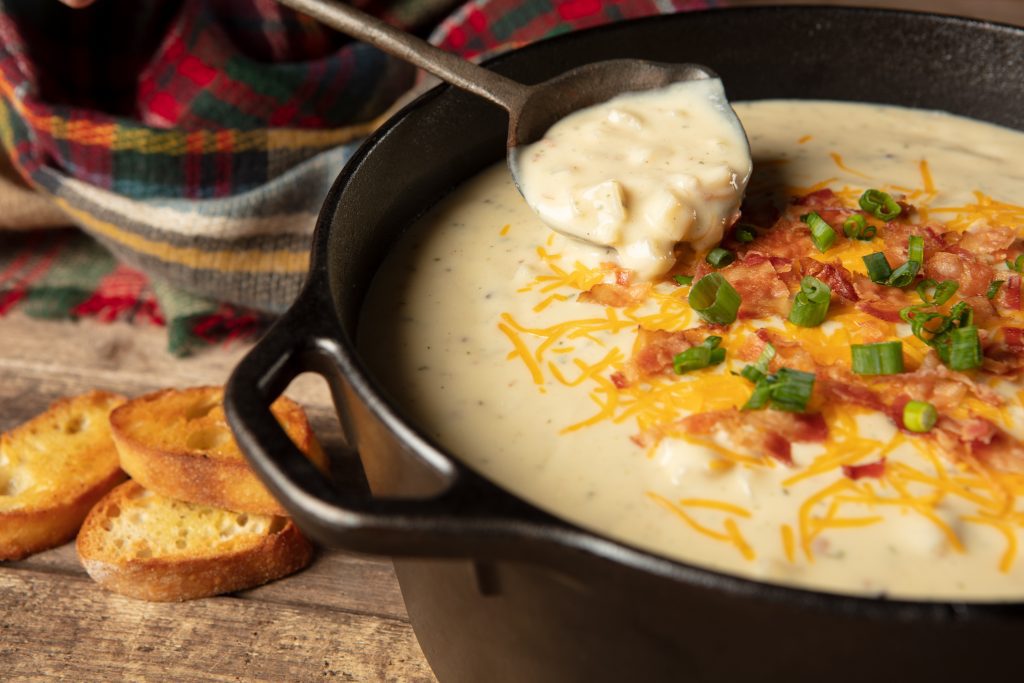 Turn your living room into a bistro with this loaded baked potato soup recipe! First, replace a bit of the water that the soup mix calls for with milk. Then, add a can of diced potatoes about 10 minutes into the simmer time. Lastly, add crispy bacon, cheddar cheese, and chives to each individual serving.
Make a Weeknight Feel Special
There is something about Wind & Willow Baked Potato Soup Mix that is so hearty and satisfying on a cold day. When we have a little extra time, or have lots of mouths to feed, we like to throw in a few of these extra ingredients into the classic mix. Serving soup in an unexpected bowl is one of the easiest things you can do to make a weeknight dinner feel special. No need to buy anything new or even change up the ingredients in the recipe. Simply prepare the soup as directed on the package, then serve in a bread bowl, mug, or "the fancy bowls" for a wow factor with no extra effort!
We can't wait to see your amazing creations. Tag us on Instagram and Facebook @Windandwillowfoods for a chance to be featured on our account.