Nothing makes it feel more like fall than gathering with friends to celebrate the changing of the seasons. You don't have to have a complicated menu or an elaborate activity to make a fun and memorable night. With Wind & Willow, it is easy to prepare simple gourmet snacks that will have your company thinking you have spent hours in the kitchen. As for the activity, there are a few things to keep in mind to choose a low-stress project and we are here to share all our secrets! So come along to discover how to host a fall themed craft night to kick off the season with your favorite people.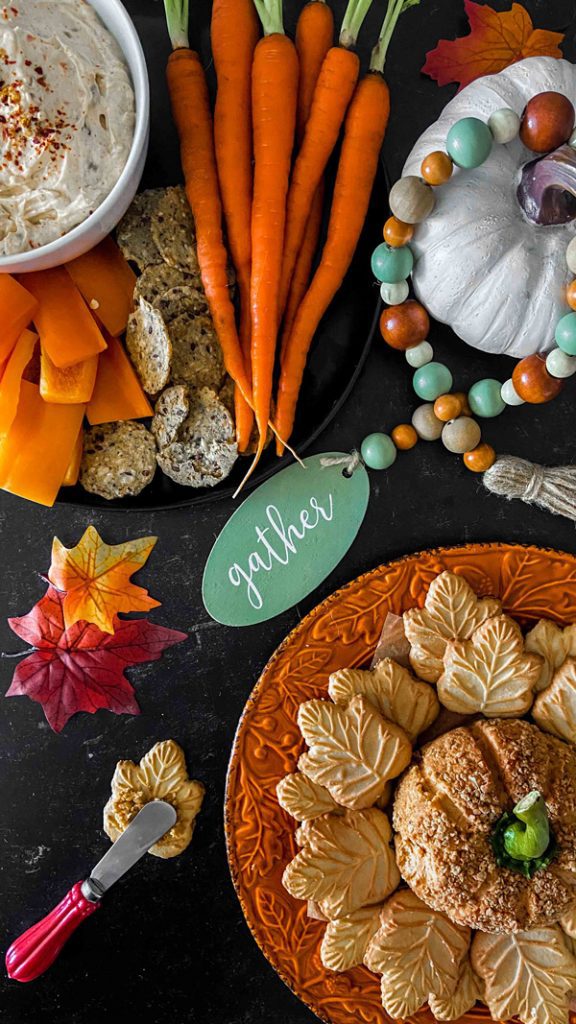 When hosting, it is easy to think you have to have dozens of different snacks that all require a grocery run, cooking, and lots of clean up. The truth is, for a small gathering, you really only need one sweet and one savory snack for everyone to nibble at while you work on your crafting. Wind & Willow Sweet Cheeseballs are easily prepared by combining the mix with a block of softened cream cheese and butter. After allowing the mixture to cool in the refrigerator, shape it into a ball and roll it in topping. For a taste of fall a Harvest Cheeseball flavor like Pumpkin Pie, Caramel Apple, or Maple Pecan French Toast will set the autumn mood. We used the back of a knife to create indentations in our prepared Pumpkin Pie Cheeseball and topped it with a bell pepper stem to create a pumpkin! Served on an orange plate surrounded by fall leaf cookies, guests won't be able to resist digging in.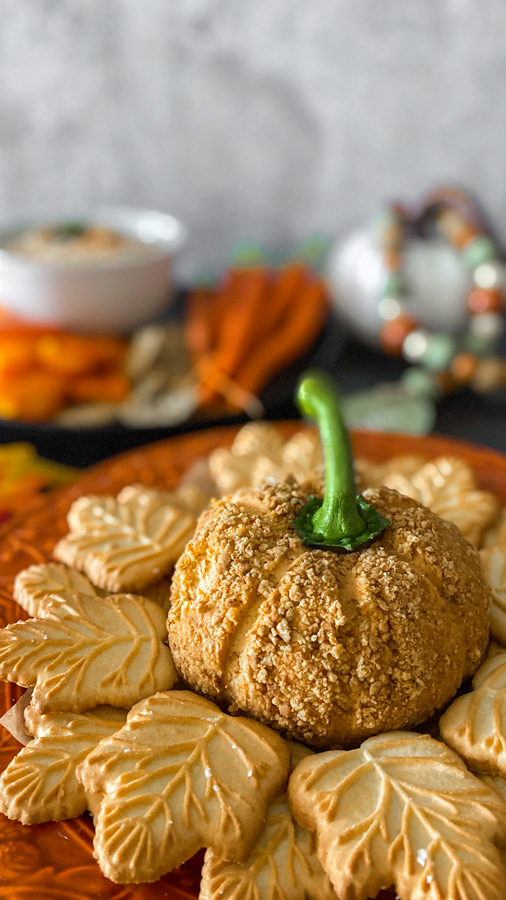 For savory fare, any Wind & Willow Dip Mix will do the trick, and they couldn't be easier to prepare; combine the mix with a cup of sour cream and a cup of mayonnaise and refrigerate until guests arrive. We love Fiesta Ranchero for its crowd-pleasing taste and vibrant pops of color. Cheesy Bacon and Chipotle Cheddar would also make excellent choices. Consider serving your dip with hearty crackers and vibrant orange veggies that will carry the warm fall color theme right through this savory snack. Small whole carrots are an unexpected twist from baby carrots and are sure to create conversation.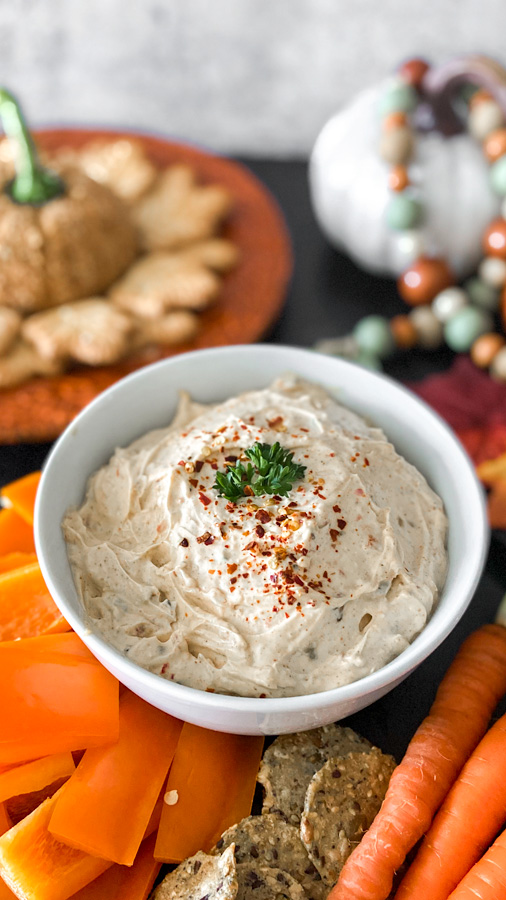 When choosing a craft, look for something simple that everyone will enjoy creating. It is also important to pick something that you will actually want to use when it is finished! Fall garlands made with wood beads are the perfect pick for a night like this (no glue, glitter, or paint required). All you will need to recreate this craft is twine, wooden beads of different colors, pre-made tassels, and festive wooden ornaments such as maple leaves, pumpkins, or in our case, flat ornaments painted with fun fall sayings such as "gather." All of these components can easily be found at your local craft store.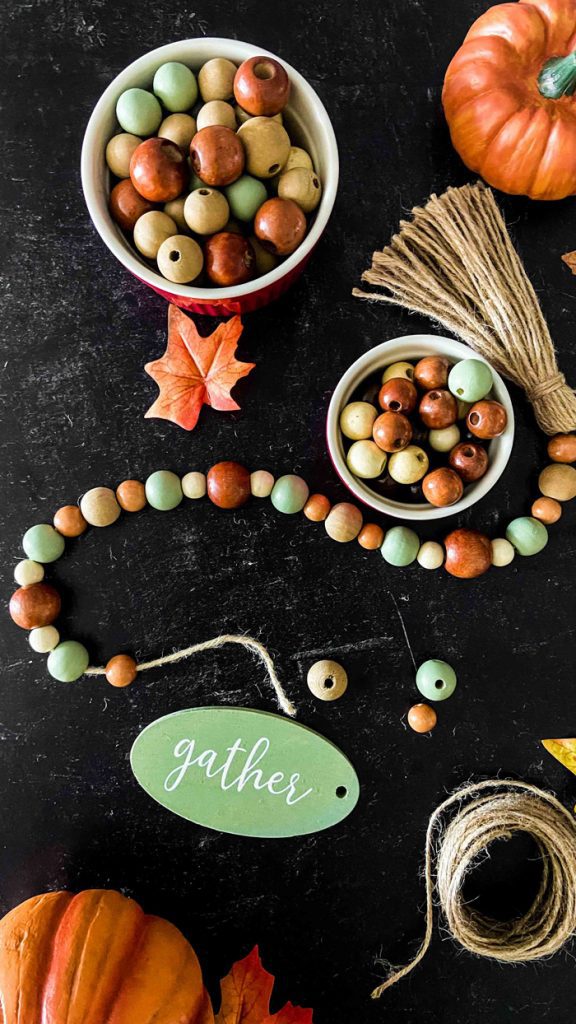 Simply tie a tassel to one end of twine. Then, thread wooden beads of different colors, sizes, and shapes onto the string in a pattern. At the end, attach your wooden ornament to the other end to keep the beads secured. It may be beneficial to make one ahead of time as an example, or even show these pictures for inspiration. Everyone will have fun choosing their unique combinations to create a work of art all their own!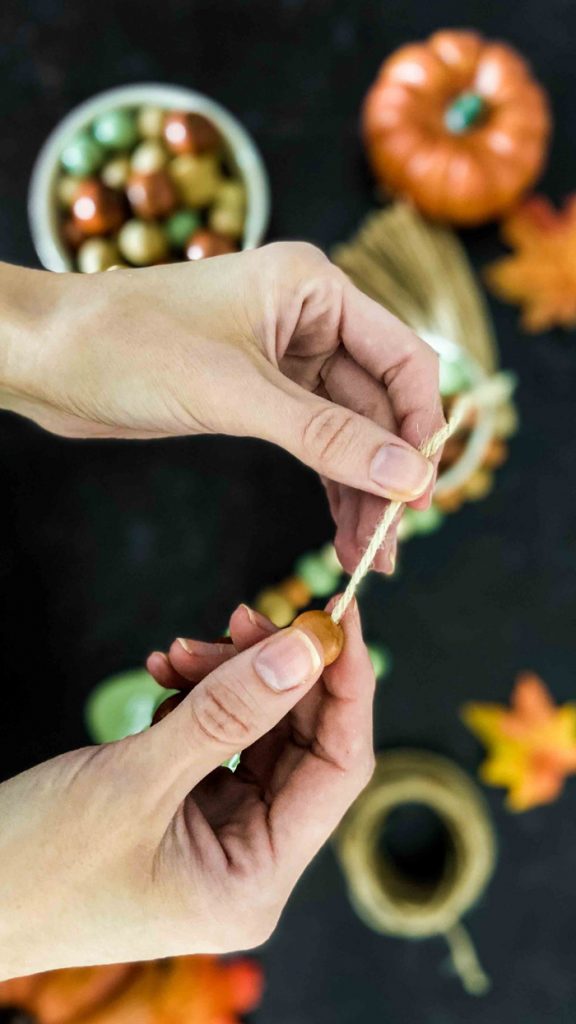 These fall garlands make the perfect accent to your fall decor. Tie one around the handle of a basket for an instant autumn look; add it to a tray like we did to make a statement on your coffee table; or simply hang it on a hook to spruce up an entry way. Every time you or your guests see their creation, it will be a reminder of the fun evening you had together!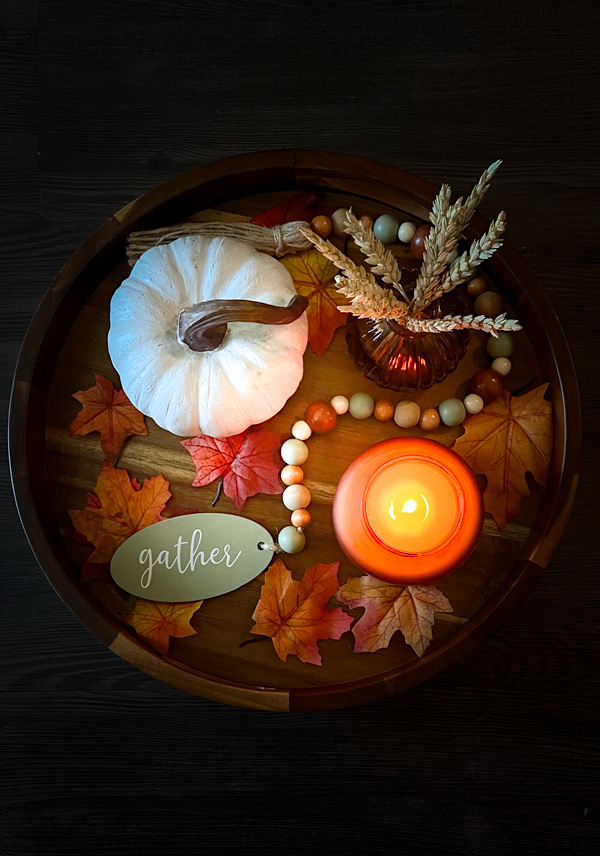 We love to see all the ways you use Wind & Willow to bring your friends and family together. Tag us @windandwillowfoods on Instagram and Facebook for a chance to be featured on our page. See all our latest blog updates, recipes, and more on Pinterest.