It's holiday season! When in doubt, bring a cheeseball. Sweet, savory… Wind & Willow has it all. All you need is a gourmet mix, a block of cream cheese, and cookies or crackers for serving. This month, Turtle Cheesecake Cheeseball & Dessert Mix is on sale and you do not want to miss your chance to stock up on this year round top seller.
For more favorites, browse Holiday Must Haves here. It is time for White Chocolate Peppermint, Hot Cocoa, and so much more!
Check out the Blog
Check out this blog post for the best tips and tricks to create a picture perfect cheeseball every time! With this guide, your appetizer or dessert will become a beautiful and delicious centerpiece of any gathering.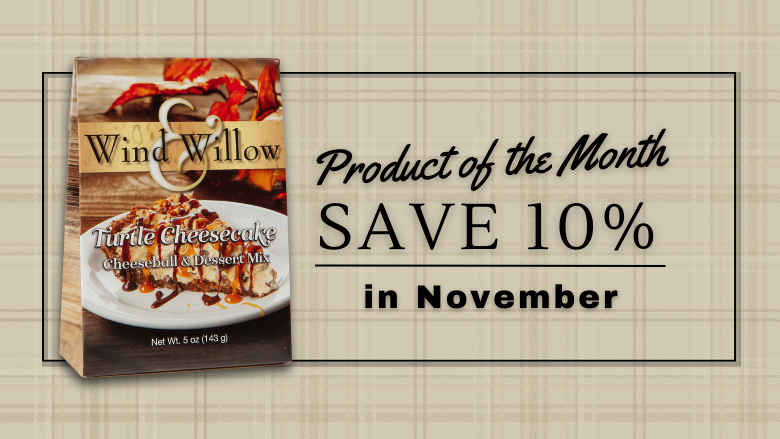 Follow us on social media for recipes, giveaways, and inspiration. Tag us @windandwillowfoods for a chance to be featured. We love seeing how you use our products!