Apple cider is more than just a drink. It's a smell that reminds us of fall festivals, chilly mornings, and campfires. It is a way to take the time to breathe in and fully enjoy a moment. It is a tradition that brings us back to our roots every time we take a sip. With Wind & Willow Cider Mixes it is so easy to create this delicious drink or to use the mix to create other delicious desserts that scream fall!
Original Mulled, Caramel Apple, and English Wassail Cider Mixes are each unique in flavor and are all worth having stocked. We love using them for recipes like Easy Apple Cider Pie, Spiced Cranberry Spritzers, and Caramel Apple Cider Floats.
Check out the Blog
This month, we are featuring Original Mulled Apple Cider Mix. Check out this blog post for all the details on creating this quick, easy, and over-the-top apple pie.
For more inspiration, check out all of our favorite mixes for Fall here.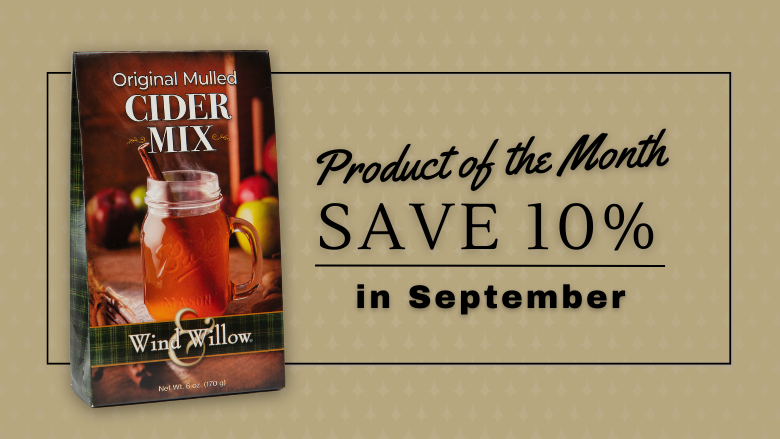 Follow us on social media for recipes, giveaways, and inspiration. Tag us @windandwillowfoods for a chance to be featured. We love seeing how you use our products!