We have some fresh new ideas for 2021! New, limited time-only Spring Seasonal Cheeseball Mixes. No need to wait for warm weather to bring a little sunshine to your shelves. Seasonal flavors in bright, fun packaging evoke thoughts of sweet, simpler times. Faded denim blue and soft polka dots, fresh daisies and fresh new flavors! This year it's all about fresh, fun, and bright. Are you in?
Lemon Blueberry
Lemon and Blueberry is a flavor match made in heaven. Sweet and tangy, this duo makes us think of picking blueberries and drinking lemonade. We cannot get enough!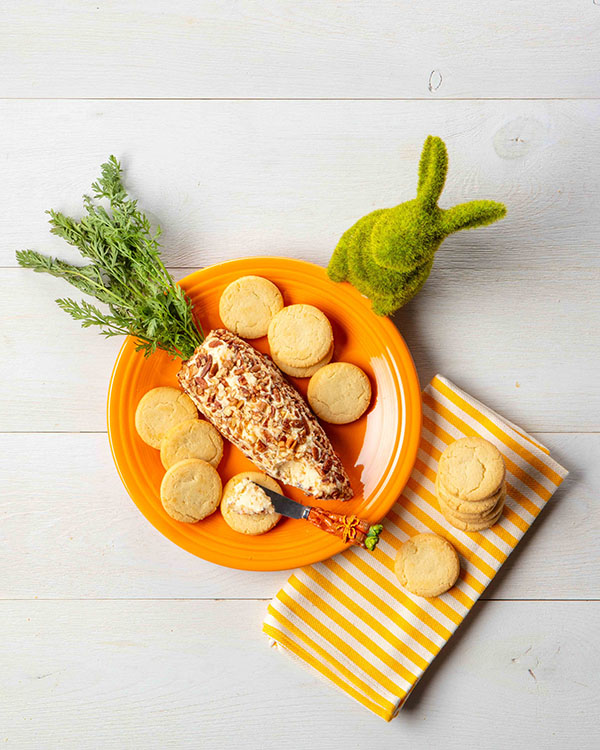 Carrot Cake
Carrot Cake has it all: sweet carrots, crunchy nuts, cinnamon, spice, and that decadent cream cheese icing! Get all of the things you love without going to the trouble of baking a cake. Plus, it is much easier to spread on bagels!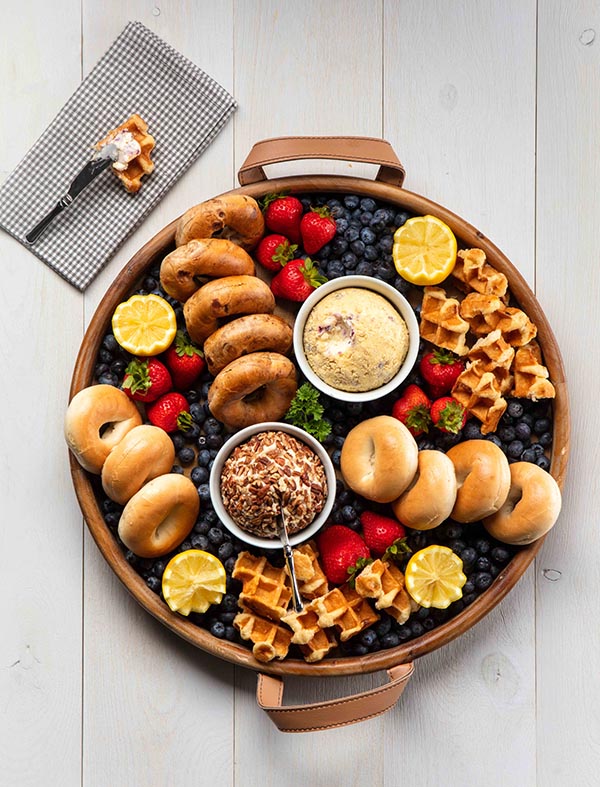 Brighten Up Brunch
The best part about our mixes is that they give you an easy way to dress up everyday gatherings. You can easily create a spring bagel board that is sure to impress. Simply prepare the Lemon Blueberry and Carrot Cake Cheeseballs, place on an extra-large serving tray surrounded with toasted bagels, waffles, and fruit. Minimal effort with maximum brunch effect!