Charcuterie boards traditionally feature a spread of savory appetizers, but they also make the perfect format to display a dessert spread. From nuts to cookies and candies, we love to throw a little bit of everything on our dessert boards. Follow along as we show you some key steps to making a picture perfect dessert charcuterie board.
First, choose your board. There are so many options to choose from, and there is no need to go out and but something new! A cutting board, food safe tray, or even a sheet pan would work great for this. Next, we found it easiest to start with something in the center to ground your board, such as a bowl of Roasted Nuts or a Sweet Cheeseball. From there you can Start adding groupings of your other sweet treats. These super festive Almond Sugar Cookies or our Christmas Cookie recipe are the perfect thing to start with! Add a variety of cookies to add depth and texture to the board.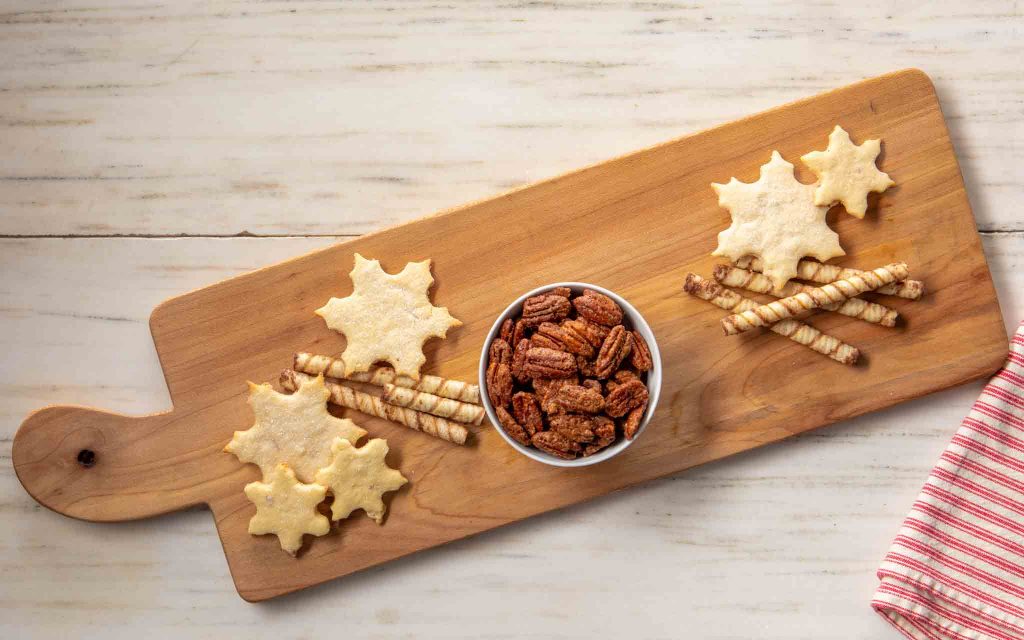 For a seasonal dessert board, color is key! Add Holiday color and flavor to your charcuterie board with recipes like these White Chocolate Peppermint Brownie Bites. Again, place each item in a few different places to bring balance to your board. Dessert Wontons and Gooey Bars would also make a fun addition!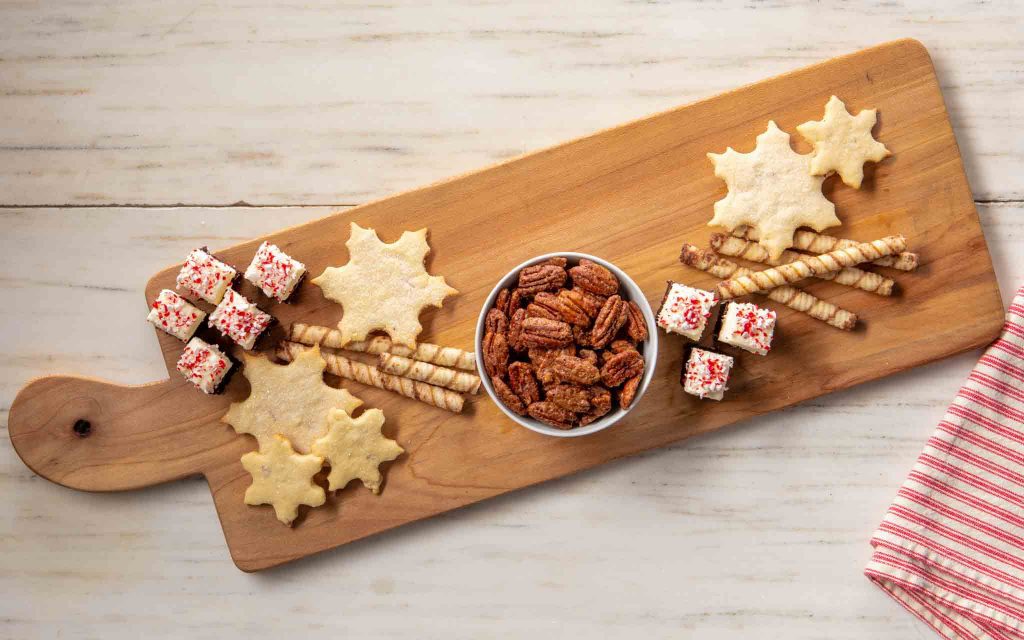 Homemade or store-bought candy, like these white chocolate truffles, add a fun touch to a board. Candy canes, gum drops, or other seasonal sweets would work perfectly.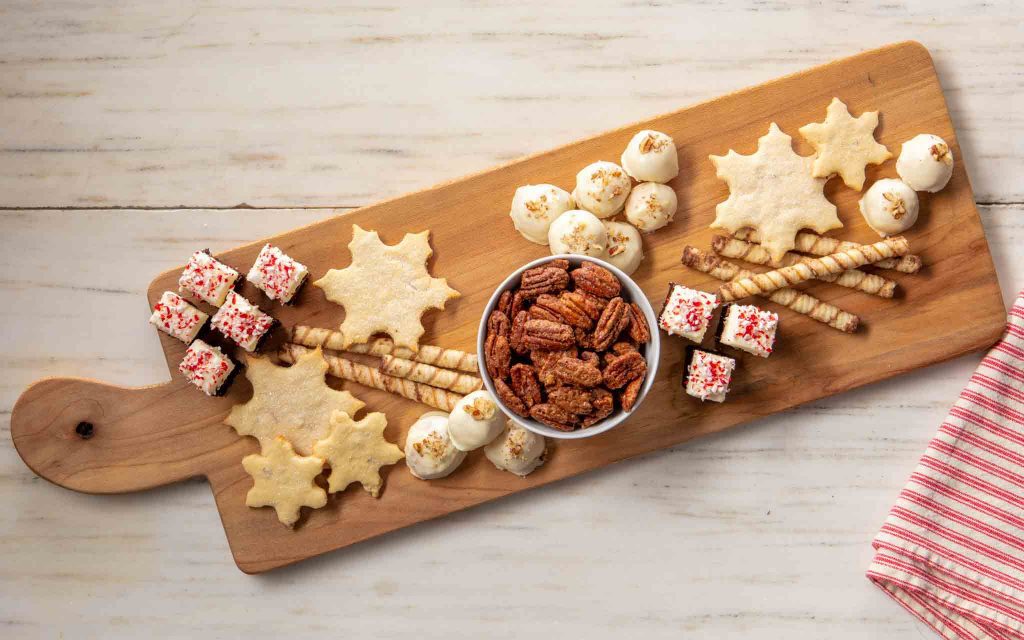 Use greens to fill in the gaps and add a contrasting color. Rosemary is perfect for a Holiday board, mimicking the look of a Christmas tree branch.
For a finishing touch add fresh cranberries, star anise, or try adding in a little bit more of everything to fill out the board.
Charcuterie boards are not only a beautiful way to display appetizers, but also desserts! Show off all of your festive cookies from a cookie swap, or try a few new recipes yourself. Use up extra candies, and make your dessert table into a fun display. As your guests graze on the board, add more in to keep it looking fresh.
We would love to see your dessert charcuterie boards that feature Wind & Willow products. Tag us on Instagram and Facebook @windandwillowfoods for a chance to be featured on our page!