Key Lime Pie Cheeseball & Dessert Mix was one of the original flavors from Wind & Willow. Since it first hit the shelves, this mix has been a summertime best seller year after year. The classic lime flavor is familiar and comforting, yet light and refreshing. This is summer comfort food.
The simple cheeseball directions on the box make for an easy, no-bake summer dessert that your friends and family will love. However, it is hard to resist taking the mixture one step further. By folding in whipped topping and adding the mixture to a pre-made graham crust, you can easily make a Quick Key Lime Pie Cheesecake. This summer we are taking it over the top with our new Key Lime Cheesecake Tart recipe. See below for full directions on this show stopping summer dessert.
---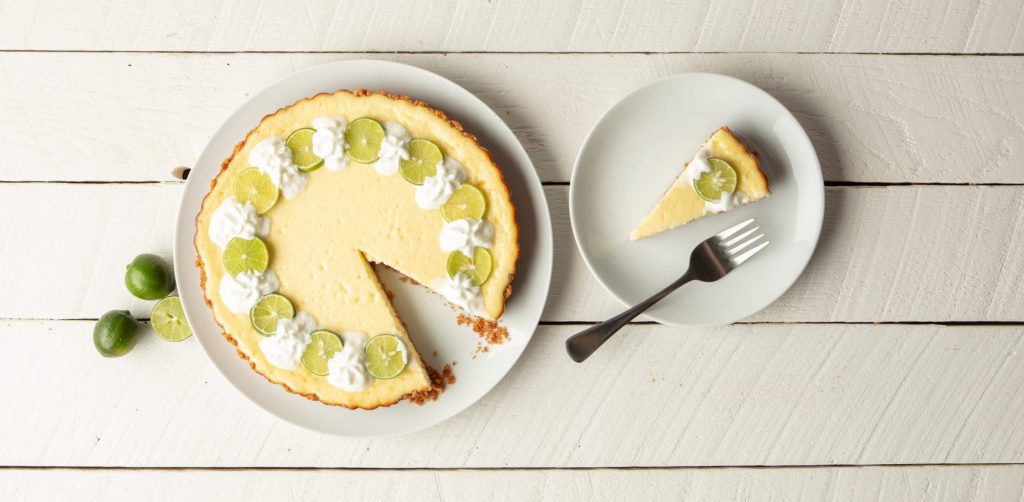 Ingredients:
8 oz pkg cream cheese

1 egg

Graham crust baked into a 9″ tart pan

Whipped topping and limes for garnish
Directions:
Preheat oven to 350 degrees. In a mixing bowl, combine Key Lime Cheeseball Mix, softened cream cheese, and egg until smooth. Pour the mixture into a graham tart crust. Bake for 30 minutes. Allow to cool at room temperature before refrigerating. Optional: top with slices of fresh lime and whipped topping.
---
Stay Connected
The Wind & Willow blog is all about grilling this month! Our most recent post is all about punching the flavor up with Wind & Willow products. We also posted a full guide covering the components of a perfect grill-out menu. Perfect your summer barbecue with these tips and hundreds of recipes at windandwillow.com/recipes.
We love to see how you are using Wind & Willow this summer! Tag us on Facebook and Instagram @WindandWillowFoods for a chance to be featured on our page.