The countdown to spring is on! Like every new season, we love celebrating the onset of warmer weather by gathering around great food with friends and family. For us, spring makes us think of the bright flavors of berries and citrus and the crunch of fresh garden produce. We have gathered 11 perfect spring recipes that will keep you feeling light, but aren't just a boring salad. These 11 perfect spring recipes include breakfast, appetizers, main dishes, and enough sweets to last you until next winter!
---
Wake up to spring with this easy breakfast! Roasted Red Pepper Dip Mix transforms everyday scrambled eggs into a flavor packed meal. If your family is anything like ours, they will come to expect their eggs to have the subtle heat that wakes these eggs up.
---
Give your morning parfait a dessert twist by replacing the yogurt with a prepared cheeseball mixture. Here we used Triple Berry Twist Cheeseball Mix, but you could swap in any Sweet Cheeseball Mix you like.
---
Ah, Paris in the spring… oh wait! We are in the Midwest and it is still technically winter, but you wouldn't know it when you are eating these for breakfast. Lemon Cheesecake Cheeseball Mix creates a creamy filling for these simple crepes, that taste anything but simple.
---
We think this is such a great way to serve our dips! Just pick out any Savory Dip Mix and pair it with the veggies that are looking the best at the grocery store or farmers market. Carrots, celery, and grape tomatoes are always looking fresh and here we paired them with Back at the Ranch.
---
We love this recipe that uses Bruschetta Cheeseball Mix to take simple ingredients to the next level. It makes a perfect app or side dish, and with the addition of ground beef, they become the perfect light main dish for spring.
---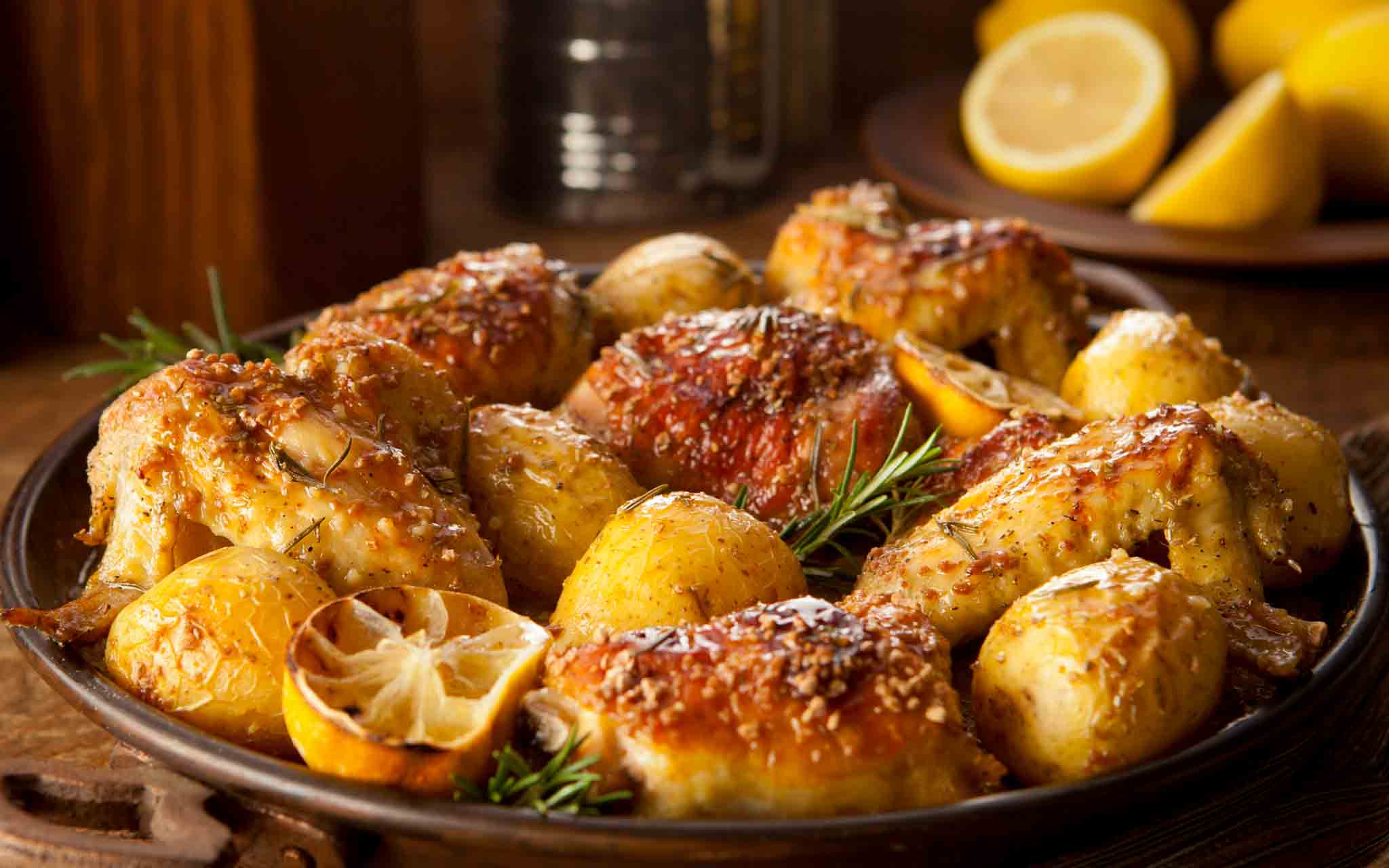 This chicken is marinated in a SWEET Cheeseball mix! That's right! Lemon Cheesecake Cheeseball Mix combines with salty chicken broth and a few savory seasonings to create a perfectly balanced sauce that will crisp up chicken thighs without much effort at all.
---
This "pizza" has our mouth watering. The directions are simple; spread cookie dough evenly across a pizza pan, cover with prepared cheeseball mixture after it has cooled, and top with your favorite fruit. This one is perfect for the kids to help with, and you can use any Sweet Cheeseball Mix you have on hand.
---
8. Fruit Kabobs in Raspberry Dip
As simple as this serving suggestion is, it is sure to impress. Whip up a Raspberry Cheesecake Dip Mix according to the directions and serve with berries and mint held together with a toothpick like a kabob. This dessert is somehow decadent and light at the same time, and it is perfect for a springtime brunch.
---
9. Mini Dessert Tarts
Simply fill mini pie crusts with a prepared Sweet Cheeseball Mix and top with fresh fruit. This dessert looks super elegant, and yet takes seconds to make. They would make a perfect neighbor or teacher gift – simply place them in a pastry box and tie with a ribbon.
---
10. Key-lime Cuties
The name says it all. These tiny cream filled cookies are adorable. Simply ice the bottom side of a vanilla wafer cookie with Key Lime Pie Cheeseball mixture or your favorite Sweet Cheeseball and top with a second cookie.
---
11. Lemon Gooey Bars
We saved the best for last. This is our take on the gooey butter cake that is said to have originated in our home state of Missouri in the 1930s. The addition of a Sweet Cheeseball Mix makes these even better than the original. Here we used our Lemon Cheesecake Cheeseball Mix, but we also have a recipe for Berry Gooey Bars. To be honest, these are AMAZING with any Sweet Cheeseball Flavor, so go ahead and try them all!
---
Sunshine on a Plate
Whether the warmer weather has begun to reach your neck-of-the-woods or not, it is always a good time to bring a little sunshine to your food. Your friends and family will love gathering around the bright flavors of spring with you.
Tag us on Instagram @WindAndWillowFoods or on Facebook.com/WindAndWillowFoods with your spring Wind & Willow creations for a chance to be featured on our page.